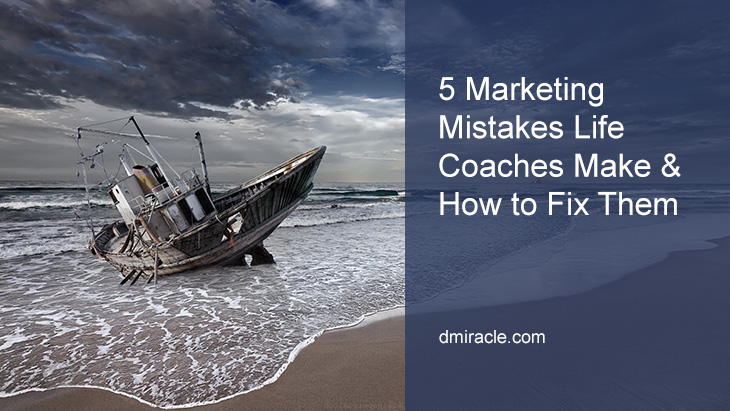 You're probably making the same marketing mistakes life coaches everywhere are making.
Remember when you completed your coaching certification? You were so excited to get out there and coach people. You became a coach to help people, to make a difference in their lives and help them make change where they felt stuck.
Fast forward to where you are now and you feel more like you're lost at sea than anything else. You've done everything they told you after completing your coaching program. You got your website, wrote some pages, figured out your packages and prices. But there's just a trickle of clients. What gives?
Well, I want to tell you that it's not your fault. If you didn't know about marketing and sales before you started your coaching program it's pretty unlikely you learned it during the program. And that's just because marketing wasn't a part of your coaching program. It isn't with most. And so you make the same marketing mistakes life coaches are making all over the web.