There's lots of changes coming to Healthy WebDesign.
The first…my website/blog has moved. It is no longer at healthywebdesign.com. You'll see above that it's now at dmiracle.com.
Second, I'm changing the name of my site from Healthy WebDesign to Dawud Miracle @ dmiracle.com. I'll be updating the banner in the coming days.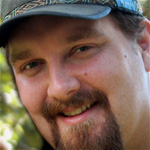 This is a difficult, but for many reaons, a necessary move. The short of it is I've far outgrown just being known as a web designer. So while I'll continue to build websites long into the future, I'm going to begin directly promoting my coaching, consulting and educational services as well. I'll be sharing much more on these changes in the coming weeks.

For now, I just need to get the word out.
So can you help me? How, you ask?
MOST IMPORTANT: please change my feed link in your feed reader. In time I will phase out the feed attached to healthywebdesign.com.
If you've bookmarked my site, please update your bookmark to dmiracle.com
If I'm in your Technorati Favorites or favorites with any other service, please update your favorite to dmiracle.com
Update your blogroll to dmiracle.com
Tell anyone you know who's been to my site that I've moved it to dmiracle.com
And if you feel so inclined, I would be deeply appreciative if you wrote a short post on your blog about my move. Even though I'm redirecting every URL from healthywebdesign.com, I have effectively lost all my inbound links.
Whatever steps you can take, I deeply thank you for in advance. And thank you for continuing to read and support my blog.
Look for more changes, including design tweaks, coming soon.
Dawud