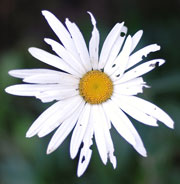 Why?
Really, that's it.
Why?
It's the most important question to ask yourself about your business. It's also the most important question to answer.
Why?
Simple – you have to know the reasons…the motivations…the rationelle for everything you do.
Nothing you do, say, create, experience, generate, design, produce, promote, develop or decide upon should go without you asking, "why!
So…why are you in business? Why do you market to the people you do? Why is your business not as successful as you want?
And…the next most important question…
What? What are you going to do about it?
Do you ask…and how do you answer these questions about your business?