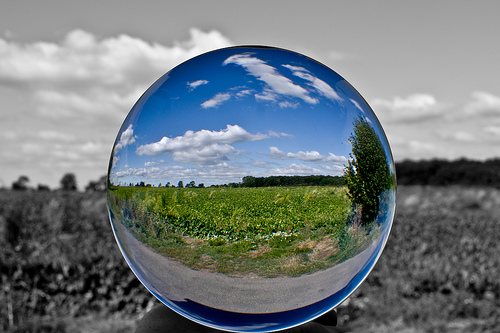 It's difficult to develop a website to promote your practice without clarity. Clarity in vision. Clarity in message. Clarity in audience. Clarity in need.
So often I talk to people who are fuzzy about having a website. They know they need one. But their lack of clarity stops them from moving forward. Often weeks, and then months, go by with little or no action. Many give up. Some end up taking yet another marketing course thinking that will help – and it can.
Yet, nothing is more effective then simply getting started. The process of preparing a website (design, features, content) helps you find greater clarity. In many cases, much greater clarity. And it's easier than you might think.
Here's seven steps you can use to clarify your website, your offer and your business online:
Your audience: Simply put, they are people looking to solve problems. Speak directly to the problems they're facing. This will help you connect to your audience.
Promote solutions: They're not looking for your services, so don't sell them. Instead promote the solutions to their problems.
Use your words: Forget all the fancy marketing techniques. Instead let your content be a conversation with prospective clients sharing with them the same way you might sitting in a coffee shop.
Forget perfection: Website content doesn't have to be perfect – ever. So don't get stuck thinking it needs to be. Write content that feels like a conversation. And know that you can edit your content easily whenever you want.
Website design: Stop thinking 'work of art.' Instead, think simple, elegant layout that your visitors can easily find what they want. You want your website to be a professional-looking backdrop for you content.
Call-to-action: What are the one or two things you want people to absolutely 'do' on your website (e.g. email signup, contact, etc)? Make them easy to find and do.
Techie, schmechie: Don't do the technical parts of your website yourself. Get help. Even DIY programs will leave you wasting gobs of time unnecessarily. The cost of having someone do the techie parts will pay off ten-fold.
Even with these simple seven steps I know it can still be daunting. I want to invite you to resist the overwhelm. A little guided focus, a bit of effort and a little trust in yourself and you'll have what you need to launch your new website and start finding new clients.
The key is to get started. After 16 years I've seen over and over that thinking about and processing what you need isn't enough. You need a context for clarity. Working on a website provides the perfect context.
Remember, you don't have to do this alone. You can get the help you need to get unstuck, find clarity and overcome the overwhelm of having a website that works. I'm here to help you.