The teleclass series is in the can. And
from now until 11:59 pm eastern, Sunday, August 29
, I'm going to give you a chance to get the complete course yourself: Social Media with a Purpose
Listen to this sample audio: Social Media with a Purpose Sample
I usually wouldn't answer for you. But I also wouldn't be honest with you. So unless you're getting tons of clients using social media – you should be answering this questions with a resounding 'YES!'
I don't have to tell you how popular social media is – it's everywhere. I shouldn't have to tell you how important it is to your business – but I will. And I certainly don't have to tell you how confusing, complex and overwhelming it can be – you already know that.
What I can tell you is that when you know exactly what to do to promote you business using social media – you will get clients. I know this because I do it and I've taught countless clients to do the same.
And now I want to show you! So watch the video below…
Do you want to know exactly how to use social media to get more clients and generate profit in your business?
Would you like to conquer the overwhelm of social media and just know exactly what to do?
Are you ready to increase your visibility, get known and get more clients?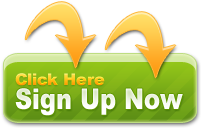 While this 3 teleclass series is in the can, you can still take advantage of the excellent, how-to, step-by-step content. For a limited time, I'm making the full course available to you.
And by results we mean:
More traffic to your website
More signups on your email list
More inquiries into your business
More clients buying your products and services
You're getting:
3 teleclass recordings each between 75 & 90 minutes in length

Social Media with a Purpose
How to Use Twitter to Reach People Who Want What You Offer
How to Create a Client Magnet Fan Page in Facebook

My notes for developing each teleclass
A massive (and very usable) list of resources to help you get even more from your social media experience
Access to an amazing, special bonus for directly one-on-one coaching from me, personally.
Cost: $59
How could you possibly pass this up at such a ridiculously low price?