Building Successful Websites for Business and Life Coaches
Hi. I'm Dawud Miracle and it's my pleasure to welcome you to my website.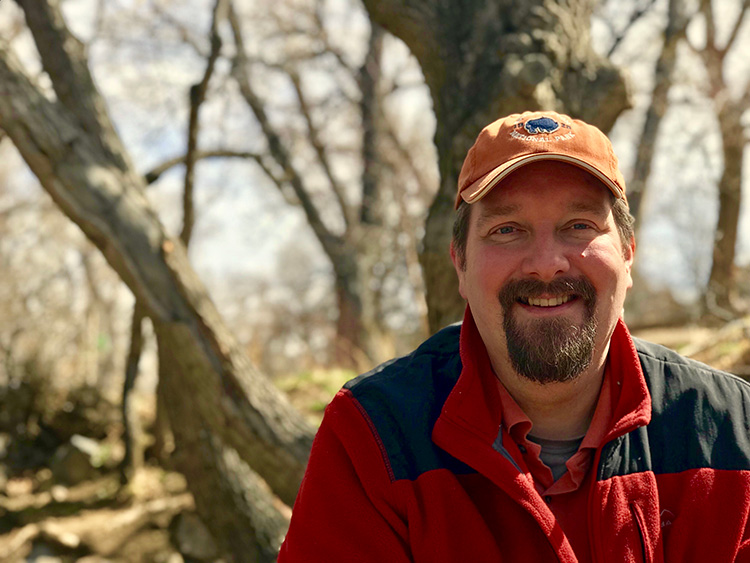 So who is Dawud Miracle? It all began back in 1998 when a friend of mine asked me if I could build him a website. Though I knew close to nothing about building websites, I said, "Sure," and took the next few weeks to learn everything I could about website building. I followed many of the popular approaches at the time, bought software, drew sketches and made elaborate graphics that loaded slowly – though they looked really nice. I also put lots of neat effects on that first site, which was completed in about 3 weeks. Unfortunately the original design has been lost.
Building my first website brought excitement. I really didn't care about things like user experience and good coding techniques. I was more interested in how 'cool' the site looked. And, I was hooked. So I bought my own domain name and began playing around with this newly-learned skill. A short time later, I had another friend ask me to build a website. And another friend asked. And then my first friend sent me a referral. And then I got a second referral. Next thing I know I had a small business building websites.
So I founded MiracleDesigns in late 1999 and began building freelance websites. During those early days, I cared very little about marketing – either for myself or my clients. I didn't consider the utter importance of quality content. Nor did I have any knowledge or care for proper web coding practices – few did back then. Worse off, I knew very little about designing websites with the user in mind. I really was just having fun creating interesting and attractive designs. And my clients loved my work.
But I had no intentions of making web design my life's work. Back in 1998, I had begun training in healing at the Jaffe Institute, which teaches techniques to heal disease of all types through various alternative techniques. I was set on having a private practice. Designing websites afforded me the freedom to train, travel, study and set up a practice, which I did in early 2000.
My healing practice would ebb and flow over the next couple of years. But, oddly enough, I never stopped building websites. I built dmiracle.com for myself (which is also in its 4th generation and primarily acts as a place holder for the time being), and a few websites for others. In 2001 I even took on the role of web developer for the Jaffe Institute. Healing, while interesting and fun at times, really didn't fulfill my heart like I had hoped it would. I helped many people and certainly enjoyed working with clients. But building websites never really went away.
So in early 2003, I finished with my last healing clients, resigned my position with the Jaffe Institute, and set out to rebuild my web design business. This time, however, I was going to approach website design in a much different way. I wanted to somehow merge the level of individual care I was giving in my healing practice into my web design business. Furthermore, I wanted to build websites for people that were not only attractive, but would be successful for their business needs as well.
In early 2004, I officially closed MiracleDesigns realizing that if I was going to take a new approach, I was going to need to begin from a new vision. I set out to learn everything I could about how successful websites were built. Out were cool, poorly coded, bulky designs. In were elegant, simple, well coded and trim designs. Caring for my clients well-being and their business success became paramount. As did paying close attention to how content could be supported by good visual design. I became interested in good, proven marketing techniques that would best guarantee long-term success for my clients (and for me). And…I started looking at how to create user-centered designs that focus on the user's need to complete tasks on a website. And so I created Healthy WebDesign.
Healthy WebDesign was meant to both help people with their web-based business while making myself available to talk about more personal matters that were standing in the way of their business growth. And it worked great. I got to talk with client about everything from business development and marketing strategy using their website to the guiding them through the more subtle belief patterns that kept them from success. Then, in July of 2006, I started paying attention to the blogosphere.
I knew, intrinsically, that blogging was changing business. So I decided to jump in. First, I got a feed reader (NetNewsWire) and began watching blogs – all the while learning everything I could. Then in January of 2007 I changed my entire marketing strategy from static website, article publishing, newsletter driven to the blog conversation.
Quickly, everything about my business increased. My traffic skyrocketed, I was met incredible people – some of whom I partner with today, I forged long-term relationships, and got even more clients. And that was only in the first three months. I've learned a ton since then. And continue to learn how to use the blog, social bookmarking, social networks and social content sites to expand my business.
Today I not only build static websites and blogs, but I also help small business owners understand how to use the full internet to expand their own businesses. I'm doing more and more coaching and consulting where clients are hiring me to help them learn how to use these incredible tools or to help them problem solve a part of their business that's stuck. Quite often, I can. The clients I enjoy most are people who have passion for what they do. I look at myself as an educator in helping my clients make good decisions about their website needs without overwhelming them with unnecessary detail. And, at every step, we keep the user in mind.
I would love the opportunity to speak with you about your website and business needs.
A great first step is to get a copy of my FREE guide Client Producing Websites, 10 Elements Your Website Must Have In Order to Get You More Clients, Sell More Products, and Make More Money. In it I remove all the myths and give you straight talk about the ten things you website needs to effectively get your more clients, sell more products and courses and make more money.
Or, contact me for a FREE 20-Minute Advisory Session. It's my pleasure to be able to share my story with you. Thank you for listening. May you have a blessed day. Dawud