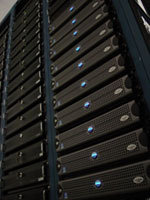 It looks like I'm having some hosting problems with my current web host. And not only are there problems, but they seem unwilling to help me solve them – even though the great majority of the problems point to their servers.
I'm not going to name their name them just yet – just in case they change their tune. I feel I owe them that after three and half years of petty good service.
But, if they can't resolve the problems I'm having in a satisfactorily way, I will look for hosting elsewhere.
So, I need some web hosting recommendations. I can tell you that iPowerWeb and WestHost are out. Here are the few I've looked at. If you host with any of them, I'd love to know your thoughts. And if you've had a bad experience, I'd like to know that as well.
MidPhase
BlueHost
HostGator
LunarPages
Host Nine
Third Sphere
In case you're wondering, I'm looking for shared hosting for unlimited domains and subdomains with lots of disk space and huge bandwidth. Phone support would be a bonus. Certainly Linux – no Windows. And all the other open source goodies.
So let's talk about hosting…