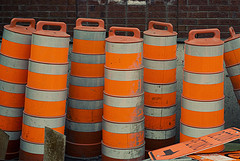 I've gotten this question a bunch lately. So much that I thought I'd record my most recent Monday Mentoring session on it.
The question: How do I know it's time to redesign my website?
There's many, many answers to this question. Yet, I'm going to share with you five of the biggies. And as you listen to this short audio clip (~8 minutes) see if your website has any of these symptoms.
Listen to my answer to this week's question: How do I know it's time to redesign my website?
Is Your Website Needing a Redesign?
So, does your website have some of (or many all of) these symptoms? If so, let's do something about it. As I said in the recording I don't use hard selling methods. What I do is tell you exactly what to do to solve your website and online business problems. If after that you want me to be the guy implements the solutions, I'm happy to talk about it. But what you'll find with me is no hard selling techniques. So contact me right now and let's setup a time to chat about how you can have a website that really can grow your business.
One note, I only work with people whose business is providing a service. I seldom work with bloggers who sell advertising or retailers who want an online store. My focus is helping coaches, consultants, alternative healers and such get more clients. So if you're not in that category I may or may not be able to help you. 
Monday Mentoring – Signup Today!!!
Want to begin receiving my Monday Mentoring audio recording? Each week I'll email you an audio of me giving you useful tips, helpful hints, direct how-to's and personal mentoring that you can take and use to increase your business and get more clients.
When you signup for Monday Mentoring you'll also get my 40 page free guide: Client Producing Websites: 10 Elements Your Website Must Have in Order to Get You More Clients, Sell More Products and Make You More Money.
The guide is free and the audio mentoring is free. Just subscribe in the box below:
When you request Client Producing Websites, you'll also begin receiving useful articles, helpful tips and excellent resources for creating a more effective website and building your following on the internet. Of course, you can unsubscribe at any time.
*And please note, I will never sell, loan or share your email address (or any other information about you) with anyone else for any reason whatsoever. I abhor spam and am committed to making sure your email address is secure.
note: image from Esther Gibbons on Flickr, 

 some rights reserved)