with my blog.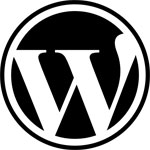 I spent a bit of time over the night upgrading to WordPress 2.2 (from 2.0.3). I'm already loving the upgrade. Why?
The speed optimizations. This version is really quite faster than the previous one I was using – both on the browser side and admin.
I love being able to scan back through all my comments (previous version only allowed me to see last 20 comments)
I like the admin tab enhancements. It's great that Comments now has its own tab.
It's great to be able to deactivate all plugins at once.
Did I mention it's faster?
I'm quite happy with the upgrade. I have a couple of small hiccups and found a plugin that I couldn't get to work. Luckily it was a minor plugin. Otherwise, no problems with the upgrade.
And I know that with all computer upgrades there could be some hiccups. So, please, if you find anything that's not functioning correctly on my site, would you let me know in the comment box?
Thanks, in advance.
And if you're the do-it-yourselfer, there's a number of tutorials on how to make the jump to 2.2, including in the WordPress Codex. And if you're using version 2.1.x, this is considered a mandatory upgrade.