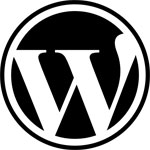 Without a doubt, I'm a WordPress evangelist. I absolutely love WordPress. I've not found a better platform for building and managing a website. Doesn't matter whether you're blogging, have a store front, create a massive business site or need a basic, static website to promote your services and products – WordPress can manage it all.
One of the most remarkable things about WordPress for me is the huge development community that supports it. First, WordPress is free (you can even get it installed for free on your server). Second, it's infinitely expandable through thousands of plugins, add-ons and widgets. If you need a function for your site, it's likely someone's already written a plugin to do it.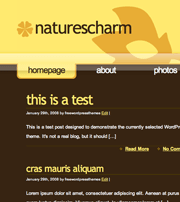 Yet one of the places that I feel WordPress really shines is in all the free themes (templates) that are available. Basically, thousands of developers from all over the world have created visual designs for WordPress. And while some premium themes are available for between $50 & $250, there are thousands of themes that are completely free.
Just like WordPress, free is a good thing. And, as your developing, updating or enhancing your web business web presence, it can sometimes be good to do so on a small budget.
Here are WordPress theme catalogs, each having many (and in some cases thousands) of free WordPress themes:
WordPress Theme Viewer – The 'official' WordPress theme viewer. Thousands of free themes and thumbnails to see theme layout. Select 'test run' to see the theme in full form. Can narrow your search using the options in the sidebar.
WordPress Themes – More than 2000 free WordPress themes with thumbnails. Great resource. Rating system and download stats tell you how popular themes are. And be sure to check out their WordPress Theme Sparkling Index.
BGThemes – To date, more than 2000 free WordPress themes. Briefly browsing, I saw a few that I'd not seen on other sites so there may be some exclusive themes here – though I can't say for sure. Each theme has a thumbnail and a rating system. And the search feature is nice as well.
Free WordPress Themes – A hand-picked selection of WordPress themes, with thumbnails. All themes are aesthetically pleasing, with solid usability and validated code.
WordPress Theme Review – This collection is managed by my friend, the blog guru herself, Sarah Lewis. This is a growing database of WordPress themes with a focus on SEO. In Sarah's own words, "Want to know if search engines like Google and Yahoo! will love your theme? The higher (the) score is the more love the theme gets." Pretty important thing to know.
Weblog Tools Collection – One of my favorite sites for both WordPress themes and plugins. But not because the site is easy to use. Theme catalog is huge but thumbnails were only added recently. Of course, I rarely visit the site directly any more relying on its RSS feed to keep me updated on new themes and plugins. And it's the feed that makes me love the site.
Free WP Themes – A small, yet very nice selection of WordPress themes with thumbnails. Preview mode lets you view theme as it would look on WordPress blog.
Theme Time – A very nice, solid selection of attractive WordPress themes. Thumbnails and previews available as well as some premium themes.
SkinPress – This site show promise. Attractive, yet small list of WordPress themes with thumbnails and theme preview. Definitely worth a look.
wpSnap – Excellent list of free WordPress themes with thumbnails and demo mode. I saw some very nice looking designs here – a few of which I'd not yet seen elsewhere.
Blog Themes – A nice WordPress theme collection with thumbnails and previews. Appears to have several hundred themes with download statistics. Saw a few new ones here and the authors seem to be a bit picky about aesthetics.
Top WordPress Themes – Showcasing a few hundreded free WordPress themes. I've seen a number of these in other places. Yet the site is easy to navigation, features thumbnails and has a preview mode.
Free WordPress Templates – Looks like a few hundred WordPress themes. Saw some interesting and attractive themes. Site has thumbnails but no preview mode.
My Green Corner – A few hundred, mostly attractive WordPress themes. Thumbnails and preview mode.
ThemesBox – Only a few WordPress themes, though the ones that are listed are very nice. Thumbnails and demo area for each theme. This is a nice one to check out for a one-stop, quick stop.
WP Skins – Thousands of WordPress themes with thumbnails and download statistics. Nice site, with tons of themes, though I'd rate it lower because of the popup advertising.
WPDesigner – Fair selection of WordPress themes with thumbnails. Most of these themes are available on other sites.
So there you are. Tons of free WordPress themes to pick from.
And if that's not enough, here's a short list of helpful blog posts that have covered free WordPress themes over the past few months. Each of these I have at the ready in my browser's bookmarks. So I guess now you get a glimpse inside what's in my browser.
Have you used any of these resources yourself? If so, rate them – how well did they serve your needs? And what are they missing?
And if you haven't used them, what are you waiting for? There's thousands of attractive free WordPress themes waiting for you to use. Now you have no excuse not to be using WordPress.