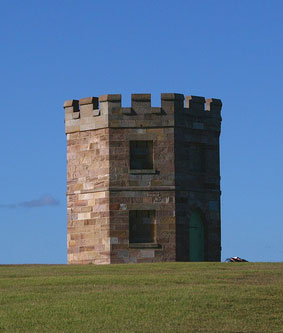 I've found a lot of business owners have one thing in common – they think they can do everything themselves.
Feel that way? After all, you've built your business from the ground up. That didn't require much help, right? Sure, you may have gotten some marketing help or worked with a web designer. And it's likely you're using an accountant. But basically, when it comes to the daily workings of your business, you probably go at it alone, right?
Yet running a business requires you managing and completing a whole bunch of tasks that have little to do with your expertise.
For instance, if your a business coach shouldn't your time be spent working directly with prospects and clients? Or even better, planning how to increase your business to reach your revenue goals?
Yet if you look at your daily workload, how much of it is spent doing things that have little or nothing to do with either growing your business or working with clients? Likely quite a bit.
Let's see, most business owners push around paper, set appointments, do their own billing, sort and answer all their own emails and phone calls, manage content updates on their website, act as a editor for their marketing message, do their own promotion, manage their own marketing campaigns – and the list goes on and on.
Aren't these the tasks that business executives hire assistants to do?
Why should you be any different? If you own your business, you're the executive. So why don't you have an assistant? Why aren't you working with an assistant who can take some of the daily work off your desk and out of your computer so that you can be freed up to spend more time developing and growing your business?
That's where a virtual assistant can help out. Virtual meaning they don't have to come to your office to do work for you. Rather, they can sit hundreds and thousands of miles away and take some of the load out of your workday.
A virtual assistant is not an employee but rather a contracted worker. That means you don't have many of the expenses of hiring a someone into your business. Instead, you get all the benefits of having an assistant with minimal costs. Often, you can find a good virtual assistant for $15-$40 per hour.
So what can a virtual assistant do for you? Just about anything. I've found virtual assistants often have more than office skills. Some are accountants, web designers, graphics artists, copy writers, and have marketing backgrounds. They key is to find a VA who has you can build a relationship with and who has the skills you need.
How to find a virtual assistant? Start with a referral from someone you know who's using one. Or, check out The VA Network, A Virtual Resume, VA4U, Virtual Assistant U, or Assist U's VA Registry. There's many directories out there. Or, simply Google virtual assistant + whatever skills you need. Of course, referrals work best.
Whenever I advise my clients of hiring a VA, I always get the same response – 'I don't know what a VA could do for me.' Don't worry about it. Contact a few. Do a few interviews. Find someone you're comfortable with. Begin by giving them a small amount of work to do. Then, as you learn about each other, ask them more about what they can do to take work off your desk. They're going to know much better what they can do for you then what you need them to do. In this case, they're the experts.
So are you using a virtual assistant now? What's your experience been like?
And if not, what's keeping you from hiring out those mundane daily tasks that keep you from being more creative and productive in your business? I'd love to know…
(note: image from NotMarkAgain on Flickr)