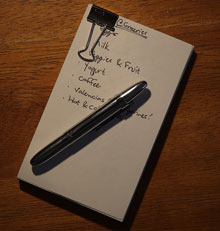 What do you do with your Monday mornings?
So many people I know sit down at their desks and mess around for an hour or two – reading news or catching up on email. Others grab a cup of joe and jump right into the project they left on Friday.
If you're in business for yourself, mornings are often crucial to your workday. A well-spent morning can often mean the difference between a productive workday and not.
But what about Mondays?