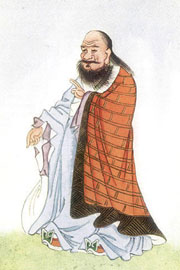 I was reading from Lao-tzu's Tao Te Ching last night when I ran across an interesting quote:
He who knows others is wise;
He who knows himself is enlightened.
The passage made me stop and contemplate my own life. How well do I know myself? I went down that path for a bit of time; looking at my aspects and considering what I might be blind about.
Naturally, I soon turned to business. I thought about how much of marketing is focused on the consumer or the client. I wondered what I might learn about my business if I applied Lao-tzu's words to marketing. So I rewrote the passage to say: