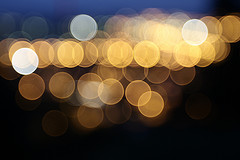 Do a Google search for click here. What you'll find is around 1.7 billion (yes billion) instances in Google's database where website owners have used "click here" as linked text on their website. Let me guess, that includes you, right?
But click here is seldom the best option for linked text. Take a look at these two examples:
To find out more about how I can help you grow your business, click here.

or

Find out more about how I can help you grow your business.
Which link tells you, as the site's visitor, where you'll go when you click the link? Isn't it clearer in the second example that the link will lead you to how I can help you grow your business?
This may seem like splitting hairs a bit. But really, it's not. There are a number of reasons to use descriptive linked text rather than click here. Here's a few:
Clarity – Descriptive linked text makes it much clearer where the link will you while click here basically just offers the command – click here. There's no real clarity of why you'd click here or where you'll end up.
Scannable – If you scan most website pages, the links will stand out. They're usually colored and styled differently than the text around them. So when you use descriptive linked text your visitors can scan your page for where they'd like to go next. Click here simply doesn't offer the same advantage.
SEO – If you care the least bit about search engine optimization, and you should, adding keywords in the links is one method of optimizing your text for search engines. Think about the 1.7 billion instances on websites that are using click here. Is that really what they're hoping to rank for?
Usability – As a big fan of the 'don't make me think' principle of website design, I don't want my users to have to interpret, guess or consider where my links will lead them. And that's exactly what click here does – forces my visitors to think.
Accessibility – Remember, not all your visitors will be using beautiful, graphics browsers to view your site. Some will use braille, aural or text browsers. Think about how visitors that are blind or have reading disabilities will use your site. Asking them to 'click here' gives them no idea where they're going to end up.
Readability – Isn't it simply nicer to read content where the links have been crafted into the content rather than breaking it up with the old click here?
Printability – More people print out your web pages than you might realize. Click here just doesn't mean anything on a printed page and often breaks up the flow of text.
That said, you can use whatever linking strategies you like. Sometimes you can get higher response rates by directing people to click on a link. I suggest, however, not making a habit out of it. Use terms like 'click to continue' or 'read on' sparingly and only when you really need too. Otherwise, let your visitors know where they're heading when then select a link.
So, how are you using click here. And what's your overall in content link strategy?
(note: image from ovizo0n on Flickr, 

some rights reserved)