Do you want to get more done?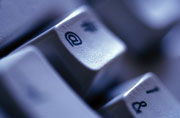 According to Tim Ferriss, that's what the The 4-Hour work Week is all about.

Yesterday I was talking to my good friend Adam Kayce and he asked me if I'd read the book yet. I said no and that I had no plans too since I thought the book was all hype. I mean, who can really work a 4 hour work week?
So he suggested I watch Scoble's interview with Tim Ferriss. Of course, being the Scoble fan I am, I had to watch it. And it turns out I was wrong. There's some real depth to what Tim Ferriss is sharing.
I also watched a few other videos where Tim Ferriss makes a compelling statement around our information overload:
There is an epidemic, and I do mean epidemic, in this country of information abuse and information addiction where people have come to believe that checking email 200 times per day, having a Blackberry to your head or in your hand while you're at dinner, or on the subway, in the car, with your friends is the path to becoming more productive and more successful.
Being someone that works inside information and its distribution for a living – I agree completely. There is far – I mean far, far, far, far – more information coming at us than we can possibly process.
One of his tips…check your email only twice a day – but not first thing in the morning. Why? Because often you'll check your email and get stuck working on something that's unexpected and perhaps not as important as the one to two most important things you need to do for the day.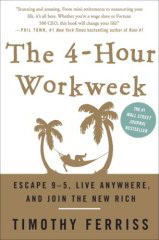 Think about it. How many times does it happen that you sit down with your daily to do list, only to be derailed by some 'emergency' email that must be handled. Happens to me, I know that. And it can sometimes derail my plan for the day. Not a great way to get things done, huh?
So Tim recommends checking and responding to your email twice a day – once just before lunch and a once near the end of the day – where people are less likely to respond unless it's absolutely necessary.
I've had to go a step further. I shut down my email client all together when I'm not actively checking email AND I close my feed reader. I've found that both can be great distractions to getting my work done.
Watch the video – it's definitely worth it. If you want more, read interviews with Tim Ferris from Darren Rowse or LifeHacker, . Or reviews by Dave Seah or John Murch. I'm going to go buy the book.
What do you think? Can you check your email only twice per day?