You've probably seen this meme going around called the Ultimate Technorati Favorites Exchange. Dosh Dosh Gary Lee kicked it off as an experiment to "break into the Technorati Top 100 and determine the exposure and traffic benefits of being included in the Top 100 list."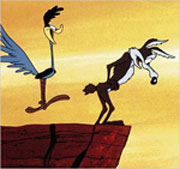 Now this ISN'T the Technorati Top 100 Blogs – which is a list of the 100 most linked to blogs. This meme was about breaking into the Top 100 Favorited blogs on Technorati. Very different.
Well, with a lot of work and a whole bunch of links from other bloggers (thank you, by the way), I got into the top 100 last Tuesday. "Pretty neat," I thought, "Now let's see how it increases my traffic."
So giving it a week or so, I checked my traffic this morning and found no change in the past week for referrers coming from Technorati. I did have a massive spike that began on Friday and went through the weekend. But that came from StumbleUpon.

My conclusion – all the time I spent exchanging favorite links and commenting on blogs so they would favorite my blog was a complete waste of time. It was certainly a waste of time for me. And I know it was a wasted post for you. So I want to say I'm sorry for wasting your time with that post as well.
I've decided that I'm done with memes that are just about trying to generate more traffic. I don't just want more traffic. What I'd like are more people who want to read and create conversation on my blog. So I'll leave the traffic-building memes to the roadrunners. I'm tired of jumping off cliffs.
Now, I will continue to participate in memes that I find useful to you – such as Ben Yoskovitz's Ultimate Guide to Productivity, Wendy Piersall's What Does It Take to Write a Great Post (which I'll get to tomorrow, Wendy) or Liz Strauss' Why On Earth Do I Blog (which I'll get to soon as well). These memes are about a lot more than just building traffic. And I know they add value to your life and blogging as well.
So what's your opinion on traffic-generating memes? Have you found any success with them?