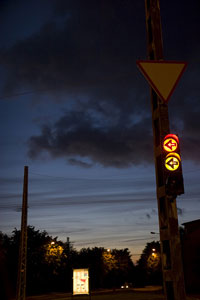 There are a number of questions I get asked often by my clients about developing and growing their business using their websites.
But I'd say one question is asked more than any other – "how do I get (more) traffic to my website?"
Since I seem to seldom lack for ideas, I thought I'd start writing them down. Next thing I knew I had a list of nearly 100 ways to drive traffic to your website. Since all of these are things I've done at one time or another I knew they worked.
But I didn't stop there. I started brainstorming even more ways to drive traffic. Then I had a few close colleagues take a look at my list and they added a few. Now the list is over 180 viable methods for driving traffic to your website.
So what do I do with this, I thought?
First thing I did was start crafting a blog post so I could share it with everyone. And the post was almost finished until I realized just giving away my hard work diluted its value. Think about how many lists about anything you just read and toss. Yet I want people to get real help with their businesses and websites. So it helps neither of us to just add this to the stacks of useless lists forgotten in the soup of the internet.
So I've decided to turn my traffic driving 53-page booklet into a teleclass – 97 147 220 Ways to Drive Traffic to Your Website.
What's great about this format is that I can provide a booklet explaining all 240 (yeah, that's right, there's even more) my website traffic generating ideas AND make myself available to answer questions about how to use them. So that's what we're going to do.
Next Tuesday, November 25th (second showing – Tuesday, December 16) at 3pm I'll lead a 60 minute teleclass for you that covers (some of) the materials in my 53-page booklet, 97 147 220 Ways to Drive Traffic to Your Website. Half the call I'll speak on some of my most successful tips in the booklet and briefly on topics like qualifying traffic and tracking traffic sources. Then, the second half of the call is yours to ask me any questions you like about any of the methods I list in the booklet.
Let me be clear here, the 97 147 220 Ways to Drive Traffic to Your Website booklet is not just a list. I've included some tips in the beginning and have tips and commentary on every single traffic generation technique I cover. And you get to keep the booklet. And I'm also making available the mindmaps I used to create the course.
Also, I'll be recording the call and forwarding the a link to the recording so you can download it. So can't make the live teleclass order anyhow and you'll receive the booklet, the mindmaps and the full 60-minute audio.
So let's go over the details one more time:
My 53 page booklet 220 Ways to Get More Traffic to Your Website & Increase Your Business, with tips and commentary for each method.
A Series of Mindmaps summarizing each of the traffic driving methods – use as a resource when deciding which methods to use. I used these mindmaps in developing the course materials.
A  60-minute LIVE teleclass with me, talking about how to find the right traffic for your business.
Time for you to get your specific questions answered. There will be ample time to take your specific questions. And since conversation often leads to the most interesting teaching, the more questions, the merrier.
I'll record the teleclass and send you a link to download it in full.
There was so much in the booklet that when I got it before the class, I was overwhelmed. But your calm voice and simple explanations took me from overwhelm to excitement. Can't wait to launch my website.
– Gillian McDowell: Vancouver, BC
Here's the details:
Teleclass will be Wednesday, July 1 at 1pm eastern / 10am pacific U.S. time

I'm making this available for a limited time

There are ONLY

60

50 COPIES of this course available
The cost is

$97

SPECIAL SUMMER PRICE $69!



Now there's two things left to do:
First, order your copy now.
Second, tell 5 people who need to get more traffic to their websites. Send them an email, make a phone call, text message them, Tweet about it on Twitter, Write a blog post – however you can reach the people you want to help.

(note:  image from  masochismtango on  Flickr,  

some rights reserved)