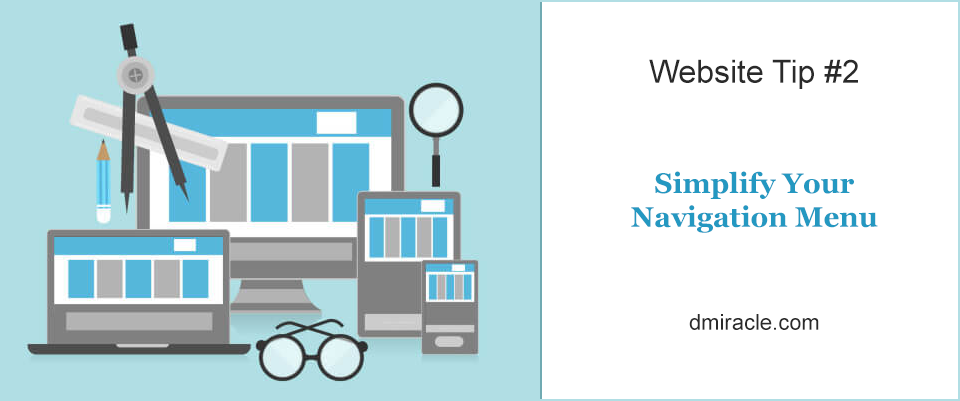 When it comes to your website, simplicity rules! 
And no place is that truer than with the links you put in your navigation menu.
Think about it for a sec, your navigation menu is meant to help people find what they're looking for. And your job is to help them immediately identify where they should go next on your site.
But so many website owners end up trying to stuff as many links as they can in their navigation menu. They believe the more links they have the more pages people will find interesting to them.
Yet, the opposite is true. The more links options you have in your navigation menu the more confused, overwhelmed and frustrated you'll make your visitors.
And frustrated people tend to leave your website.
Just like what I said with removing all the distractions from your homepage, you want to remove any and every link from your navigation menu that isn't essential.
Most of the time those are the basic links to your top-level pages: Home (so they can get back), About (they learn your story), Contact (so they can), Blog (gateway to your highly useful articles). These 4 are the foundation. Perhaps you can find room for 1 or 2 more – maybe something specific about what it's like to work with you.
Keep your navigation menu as small as possible. No more than 6 links – and fewer if you can.
Your visitors will thank you with going deeper into your site.
Are you having trouble deciding which links to remove from your navigation menu? I can help.