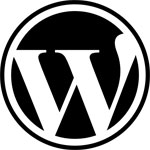 As part of Thursday Thirteen, Char from Essential Keystrokes has listed her 13 favorite WordPress Resources. Since she's listed a number of my own favorites, I thought it would be great to share them with you.

Lorelle on WordPress – If I need anything related to WP, I go to Lorelle's site first. It is such a comprehensive resource. (Bookmark it NOW)
WordPress Codex – The second place I go when I need a question answered.
Alex King – I'm loving the Most Popular plugin (I have it running at CasualKeystrokes and it will be here soon)
Lisa Sabin-Wilson – her upcoming book WordPress for Dummies is sure to be a must have resource
Themes.wordpress.net – the huge sortable database of free WP themes
WP Designer – themes and support forums
Brian Gardner – more beautiful themes
Kaushel Sheth – and more great themes
ThemesBase – more themes and support forum
WordPress Station – a WP blog about WP
I used 1-3 regularly. And Alex King is a great resource for anything WordPress.
There are a few other resources I either use regularly or have found to be helpful for my clients:
WordPress.org – Home to everything WordPress.
WordPress Plugins – Finally a plugin directory on WordPress.org. Good initial place to search for plugins – growing quickly.
Weblog Tools Collection – Daily updates of new themes and plugins. I read feed daily.
BloggingPro – Up-to-Date news about many things WordPress.
The WordPress Podcast – WordPress Community Podcast. Nice listens. Most recent podcast covers WordPress 2.2 delay and how tagging figures into future updates.
7 Essential WordPress Hacks – Tubetorial's 7-part video how-to series. Well-done, easy to follow.
WordPress on YouTube –

Over 11,000

More than 500 video clips related to using WordPress. Need to know how to do something, likely find it there. (updated)
UPDATE: www.wordpressthemes.com
So there's a few more helpful WordPress Resources. You can find a ton of WordPress sites so if you have anything to add, please let me know.