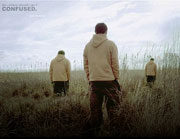 I'll be the first to admit it…I love blogging. It's done nothing less than enhance the way I do business; opening relationships and opportunities that just weren't available before I started blogging.
So I'm a huge advocate for people who want to begin blogging. As a matter of fact, while I still design and build websites (and blogs), I'm doing far more coaching and consulting with people who want to use their blog to increase their reach and grow their business.
One thing I'm constantly doing is suggesting blogs that new bloggers can read to learn more about blogging. And it's been my intention for quite some time to create a list of blogs as a resource for new bloggers. These would be blogs and bloggers who I hold in high regard and who I, myself, continue to learn from.
But it looks like my colleague Drew McClellan beat me to the punch. He's just released his New Blogger's Toolbox. The Toolbox is a listing of bloggers who many of us consider great resources for learning the art of blogging. And since his list is pretty much the same as the one I'd put together, I thought I'd simply recreate here for you and all the people I speak with about blogging.
Drew also divided his list into useful categories. So here you go:
Chock Full of Practical Tips
Living Lab on Writing Compelling Blog Posts
How to Build Community
Teach Marketing Tools
Welcome Wagons for Newbies
Contributors to Drew's Toolbox:
Thanks Drew, for putting this list together and making it available to all of us. You know, if you combine this list with my Ultimate WordPress Resource Guide, you've got just about everything you need to be a successful blogger.

And, if you have a blog that you think should be included that isn't, please let me know in the comment box so I can add them and pass them on to Drew.
Also, in the future I'll be sending lots of people to this page as a resource. So if you have comments on how any of these bloggers have helped you, please include it below…and know you're helping someone who is learning how to blog.
(note: image Confused from An'veula on Flickr)