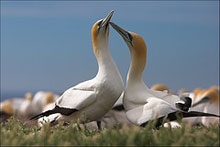 Want to learn how to write with confidence?
Well my friend and fellow blogger, Joanna Young, is back! Where'd she go? Well, first she moved her blog from TypePad to WordPress – a move that I fully support and applaud her for. Then, she took a week off from writing to move into her new home. Can you imagine….not blogging for a whole week? I recently did it a couple of times and it wasn't that bad – though I did miss writing.
I had the pleasure of meeting Joanna at SOBCon08 in Chicago last May and she's even more lovely in person than she is on her blog. And what makes meeting her special is that she, and Chris Garrett, hopped a plane across the pond to be with us at SOBCon. And I only had to drive 3 hours from my home outside Ann Arbor.
Anyhow, I just wanted to welcome my friend back and thank her for some of my favorite blog posts. Here's a few to check out:
Kiss Excessive Words Goodbye
10 Outstanding Definitions Of Powerful Writing
7 Questions to Ask Yourself Before You Ask Your Readers Questions: Part V Of Purposeful Questions

The entire Purposeful Questions series I loved. Here's the rest:
Part I: How To Ask Purposeful Questions
Part II: Creating The Space To Ask Questions
Part III: The Purpose That's Driving Your Question
Part IV: Asking Questions For A Change

Do You Think You Can Tell? Powerful Questions That Wake Us Up
27 Secrets To Writing Like Hemingway
When you have a moment, take a stop by. Read some of her latest writings. And drop her a line to say hi and welcome back.
And, oh yeah, remember to grab her feed.
(note:  image from  Kiwi Mikex on  Flickr,  

some rights reserved)