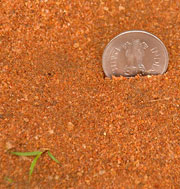 Are you investing in your business?
I'm not just talking about time. Of course you're investing time, right? If you're not, then you're likely not very successful.
But what about money? Are you investing money into your business?
Over the past decade, I've worked with hundreds of small and medium-size business owners. Some have been startups with funding while others have had large marketing and PR budgets.
But I'm not talking about those businesses. I'm talking about small business owners. I'm talking about corporate trainers, business and marketing coaches, personal development experts and other service providers. I'm talking about clients whose businesses are generating less than $150,000 per year. In other words – small businesses.
It's been amazing to me how often small business clients aren't willing to invest in their own business. Sure, they might buy productivity or marketing products or hire out projects like website design. But they seldom have a longer-term plan beyond the project scope. And seldom do they consider an ongoing marketing or promotion budget for the growth of their business.
What gives? How can you grow a business if you're unwilling to promote it? How can you increase your revenue if you don't invest some dollars into marketing? I'm not talking about thousands upon thousands of dollars each month. I'm talking a few hundred or thousand or whatever fits your budget.
If there's one thing I've learned it's this – if you're unwilling to invest in your own business, then why should anyone else? In other words, if you don't spend money to promote your products or services, why should anyone spend money on them – if they can find you?
So, are you investing in your business? How? What's your budget and how are you using it? And if you're not, why not. Let's talk about it.
(note: image from sash / slash on Flickr)