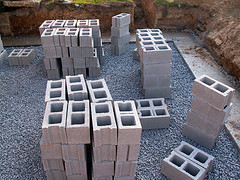 If you have a small business website it should serve one purpose – generating sales.
Sure, it should inform your visitors of your offers and give them social proof of your abilities through testimonials. Without a doubt, your website should generate and capture leads. And most importantly your business website should move your visitors toward buying your offers.
While there's nearly infinite ways to do generate sales, a few necessary pieces need to be in place on your business website in order to generate more sales effectively. Most of this is really common sense. Yet after the more than 20 Business Website Assessments I've done in the past month, these basic elements are consistently being missed on small business websites.
Yet, these basic elements are so fundamental that you want to be sure you're not missing them on your website.
1. Ineffective use of Page Titles
Page titles are part of the HTML code on your website. Usually you'll see the page title in the top bar of your web browser window.
While it serves a number of purposes, it has two very primary, and important, functions. First, it is an important piece in keyword optimization for SEO. No effective SEO strategy is complete without including keywords in the page titles. For effective SEO, each of your business website pages should have unique page titles. These page titles should include the keywords that you've optimized for each, specific page.
Secondly, and perhaps even more important, your page titles are used as the main, linked text in search engine results. It's the large blue text you see in the graphic below:

Effective page titles tell people what they'll find when they click through the search results into your website page. Ideally, your page title will show a benefit the searcher can gain from visiting that page. The best page titles will increase click-through rates from search results, increasing your visitors, your leads and potentially your revenue. Spending any time SEO without optimizing your page titles for conversion is a poor idea.
Of the 26 websites I've evaluated in the past month through my Website Business Assessment, every single one of them were not using page titles effectively. If you have a small business website, you may want to look into this.
2. No Clear Business Objectives
Your small business website is nothing more than a marketing tool. On its own, there's nothing magical it can do. It's merely a servant to how you want to use it to market and promote your business.
As a marketing tool, your business website needs to be considered as part of your marketing plan. when you create a marketing plan you identify objectives – the things you want to accomplish through your marketing efforts. Then you set out to do the tasks that will accomplish the objectives.
Your business website, as a marketing tool, needs to also have clearly identified business objectives. In other words, you want to be absolutely clear what your goals are with your website. Sure, it could be getting more clients. But there's a process involved in getting more clients. And your website is a place to implement that process.
But to go a step further, it's not just enough to state your business objectives and then go about using your business website to accomplish them. You need to prioritize your business objectives. You need to decide that this one objective is the primary mission of my website. Then do everything you can think of to get your primary objective in front of your website visitors, blog post readers and anyone else who will see your website.
After you identify your primary business objective then decide on the second and third most important things you want people to accomplish on your website. Make each of those visible at the most opportune time in your business website. Just make sure they don't trump the primary objective.
An example that came out of the 30-minute follow-up call I do with every Business Website Assessment came from an alternative healer. She had her signup box for joining her email list on every page of her site. Yet, when we spoke, her primary objective was a free consultation time. The email signup was important – actually her secondary objective – but was not as important as the free consulting time. So we discussed ways that she could adjust her website to make the free consulting time more visible and more appealing. What's great to here is that after two weeks she's gotten 6 more inquiries than she usually had.
Be clear, ultra clear, with your business objective, prioritize them and then design your website around them. Doing so, you'll find much greater success using your business website to promote your business.
3. Few or No Enticing Action Steps for Visitors to Take
In every case in the past month, the websites I've evaluated have had few, if any, direct action steps. Action steps, I define, as what you want your visitors to do when they arrive a to a certain point on your website page. Every page of your website needs to have clear, easy-to-do action steps – even your bio page. Actually, especially your bio page.
To have easy-to-do action steps it helps to have clear business objectives. If you know the objectievs of your website, the action steps you want your visitors to take simply become an extension of your primary, secondary and tertiary objectives.
The key here is that the steps are easy for your visitors to complete. Remember, this is the point of conversion. The action you're asking your visitor to take will directly engage them in your business. So this isn't the time to get cute with language or too wordy. It's not the time to explain a bunch of things about what you can do for them. Simple, easy-to-understand, to-the-point content is what you want here.
The best action steps are the ones that combine your business objectives with the wants of your visitor at the moment. When their wants meet your objectives, you've got a conversion – a list signup, a consult inquiry, a seminar registration, a product sale, etc. Ultimately, your website's copy should almost always be about moving people toward an easy-to-do action step.
Now, I keep saying easy-to-do for a reason. On three occasions this past month, I've done Business Website Assessments on business sites where the action steps visitors were asked to take were way too complex. In one case, the primary objective was an email list signup in exchange for a free product. The business owner, wanting to get as much from the conversion as they could, insisted that first the visitor signup for a list, then verifiy their email address, then fill-in a "short", 16 question survey, then verified their email address again, and then they finally got the giveaway product.
All this was explained up front so there was no misdirection. But the business owner wasn't getting many signups. So I suggested moving the survey in the process to the end and don't require it. Deliver the product and then offer the survey. I spoke with the business owner yesterday and in the past week he's tripled his list signups and doubled his survey respondents. Make the process easy.
And…make it easy to find. Don't hide your action steps like I've seen on a number of websites.
Of Course, There's More…
And there always will be. But when it comes to having an effective business website for your small, service-based business, these are the three most common mistakes I'm seeing during a Business Website Assessment. They also happen to be three of the most critical pieces to having a successful business website.
Perhaps it's time you find out what's working and what's not working on your website. Or what you can do to make your website more effective in reaching your business goals. I've got a few slots available still for Business Website Assessments. Signup today.
Are you making these mistakes with your business website? How about your blog? What will you do to change it?
Or do you feel your website is dialed in and performing exactly how you want it to? Tell us how you did it.
Let's talk about it.
note: image from TopTechWriter.US on Flickr,

some rights reserved)