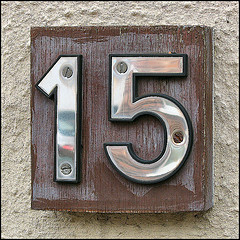 There are so many ways that coaches and holistic healers can get a website today.
You can go the 'old fashioned' route and have a website designer build a pages in HTML. You can use some of the pre-made services you'll find on any number of hosts (though most of the designs look like they're 10 years old). Or you can have your website created on one of the myriad of publishing platforms available today.
Of course my favorite publishing platform for coaches, healers and the other service providers I work with is WordPress. There's others, of course. But having use other platforms I find WordPress to be the right combination of ease-of-use, expandability and power for my clients with their coaching and healing practices.
And since I'm constantly getting asked why I like WordPress so much as a platform and content management system for coaches and healers, let me offer a bunch of my reasons:
WordPress is free!
That's right, WordPress itself costs nothing. It's open source code and protected under GPL licensing so that no one can directly sell WordPress (keep that in mind when you speak with your website designer). Now that doesn't mean your designer shouldn't get paid for their time – they should. And it should be clear that what you're paying for isn't WordPress, but the skills, time and support from your website designer.
Easy Editing
Adding and editing your content in WordPress is a snap. Click a single button and WordPress creates a new page or blog post for your site. And the editor works in very similar way to Microsoft Word – take a look at this video. So with your coaching website on WordPress there's no need to pay your web designer to do simple updates to you copy or even add new pages to your site. Huge time and cost savings.
Easily Add Audio/Video
So many coaches and healers I work with today are using video and audio to promote their businesses. Well, WordPress makes incredibly easy to add either (or both) to your website. No more sweating through code trying to get that YouTube video on your site (if you even dare).
Easily Change Your Navigation Bar
Your navigation bar is one of the most important parts of your website. Being able to add new links, change their names or reorder them has long time been reserved to coders. But with the most recent versions of WordPress you – the coach, healer or service professional – can have complete control over your navigation bar with a simple drag-and-drop feature. This is yet another way to that you have control over your site and can save tons of money in updating your site.
Small Learning Curve
I keep talking about how easy using WordPress is to use. One of the reasons is because the learning curve is so small. Now I'm not talking about using all of WordPress. I'm simply speaking as a publishing platform and content management system. I usually teach my coaching clients how to create, publish and edit their first page in about 10 minutes. Pretty small learning curve for a huge capability.
Integrated website and Blog
As I write this I keep watching myself want to write 'the most important thing' about WordPress. But you can't really have more than one 'most important' thing. That said, having your website and your blog on the same domain name is vital. Not only does WordPress allow you to do so, it allows you to completely manage both the pages and the blog posts of your coaching website from one place.
No Limits on Size of Your Website
Your coaching website on WordPress can be as small or large as you need it. There's no limit to the number of pages or to blog posts. This site, for instance, has more than 500 posts and over 130 pages – and I haven't written that much in the past couple of years. So your coaching website on WordPress can scale to handle whatever size site you need.
Integrates Easily with Social Media Sites
People offering a service build their business on relationships. Nowhere on the web are relationships more accessible than social media. There are so many ways to get WordPress to work well with Facebook, Twitter, LinkedIn, Google +1 and a whole slew of social media sites that it would take many posts to explain even a bit of what the possibilities are. Just assume that your WordPress website will be able to do anything you've seen done already on the web – often very easily.
Plugins
Plugins are add-ons to WordPress that give it expanded functionality. While at this moment I don't know how many plugins there are, there must be thousands. Think of anything you want to do on your website – anything to better promote your coaching or healing practice – and there's a really good chance there's a plugin (or ten) already created to do it. Nearly all are plugins are free as well.
Themes
Themes are basically designs in WordPress (though they can do more). The great news is there are thousands of free and paid themes available from a massive source of designers. Want something custom? That can be done too. Basically, if you see a design you like it can be built as a WordPress theme. As a matter of fact, I often rebuild existing coaching and healing websites as WordPress themes.
Security
No system on the internet is hack proof. And WordPress has gone through some growing pains when it comes to security. Yet security in WordPress is excellent. You can even go the extra mile and make it even more secure through specific plugins and coding. I have a package I call the WordPress Security Protocol which  you're welcome to ask me about.
Google Loves WordPress
Google loves content and WordPress allows you easily publish what you want when you want it. Combine that with the clean code, a number of SEO features both built in and through plugins, and easy content submission through sitemaps and RSS and you have a powerful system for getting your coaching website found in search results.
Forever Expandable
The same way there's no limit to how many pages and posts your site can have, WordPress makes expanding your site incredibly easy. Want to add a membership or shopping cart to your coaching site? No need to a full redesign or even another 'part' to your website. WordPress, with a bit of coding and some choice plugins, can grow to whatever you need your site to do.
Lots and Lots of People Are Using WordPress
If your coaching or healing site isn't on WordPress chance are you know quite a few people whose are. Not only can they tell you about how great and easy WordPress is to use, but they can also show you around a little bit. And because WordPress is so widely used now, there's very little chance of it ever going away.
Support
Of course I support all my clients through one-on-one training and access to my large catalog of short, topic-specific video tutorials. But beyond me there's tens of thousands of active WordPress users that you can likely find an answer to just about any question you have around your WordPress website.
BONUS: WordPress.tv
This is a great site that has all sorts of professionally recorded video relating to WordPress. There's even a great 'How-to' section that covers a number of topics.
BONUS #2: Autonomy
Before I ever became a WordPress fanatic I had two question – how much control can I give non-techie users over their sites and how easy would it be to learn? Well, WordPress is so easy to use I often teach my clients how to blog, add and edit pages, change what's in their sidebar and change their navigation bar in as little as 20 minutes. Seems odd, but my goal is to make myself unnecessary to my clients. And WordPress does a great job at that.
Oh yeah, and let me clear one more thing out of the way – your WordPress website DOES NOT need to look like a blog. As I said above, anything that can be done in web design can be done on a WordPress website.
WordPress rocks! It really does. And here's my bottom line statement on how it can serve you: If you can't currently edit your own website's content, then you should move your website to WordPress. There are many options for doing so – each of which we can discuss in a short, no-pressure phone call. Remember, in moving your site to WordPress you can:
Keep your existing design the way it is – we just make it a WordPress theme and show you how to use it.
Keep part of your existing design and make those updates you've been wanting to make as we turn your site into a WordPress theme.
Get a completely different website design with features and functions you never had before.
Any other combination you can think of.
Just get in touch with me to talk about how WordPress can help you specifically. I take calls from people everyday who pick my brain and get their questions answered. As I said, no pressure – just help, advice and guidance.
The list of why you should be using WordPress for your coaching, holistic healing or professional service website could go on. But WordPress only matters if you're using it. So find out how you – and your business – can benefit from this amazing publishing platform.
And if you're using WordPress already for your site, tell me what you love (and don't love) in the comment box.
(note:  image from  Lincolnian (Brian) on  Flickr,  

some rights reserved)