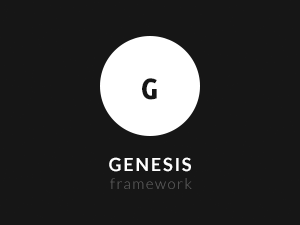 You know, I tell my clients all the time that if you don't like your website, you won't use it. But I never thought that it applied to me.
Yet, I stopped liking my old dmiracle.com design a long time ago. I found it clunky and difficult to use. I found it not very fun or interesting to look at. I was teaching things to clients that my site wasn't doing on my own site. And while I was preaching how important the mobile web is I had a site that wasn't supporting mobile devices.
The result – I stopped using my site. I stopped blogging. I stopped engaging my commenters. I stopped promoting events and programs on it. I stopped using it as much to show clients examples of how to approach things on their sites. Really, I let it just sit there and bring me little trickles of clients. What used to be the hub of my business had eroded into a liability in a lot of ways.
So I had to make a change.
Now don't get me wrong. the old version of dmiracle.com was still a very nice site – to other people. But I launched it in 2007 and it hadn't changed much since.
I've worked on new designs off and on over the past couple of years but nothing really grabbed me. Then about 4 months ago I came up with a design I love. But I just couldn't get around to finishing it. There was client work, or the kids got sick, or a hard drive crashed (lost my client hard drive last fall), or … . Whatever the reason/excuse, I couldn't get it finished. So, in turn I wasn't using my website even though I was ready to again.
So I couldn't wait anymore. I decided that rather than waiting on myself to finish my design I would put up something temporary.
So why the need for a temporary site? Why not just wait and finish what I'd been working on?
Really, there's many reasons. Partly, my site should take advantage of the most modern features of WordPress – the old one didn't. I also wanted to simplify my site to make it clearer to you how I can help you – the old was too complex. And with nearly 20% off all my visitors coming through an iPad, iPhone or Android device I wanted a site that looked good on mobile devises – the old one didn't.
And I really wanted to use the Genesis Framework from my friends at StudioPress. As a matter of fact for months Brian Gardner has been bugging me about when I was finally moving to Genesis – (today, Brian, today!). So I picked the Minimum Child Theme, modified it to my needs and launched this temporary website.
No more waiting. No more excuses. I'm finally on Genesis, I'm finally able to use the most modern WordPress features and I'm stoked. And now I feel like the pressure is off. I have a more modern website – even if it's temporary. And I can finish my new design as I have time for it (yes, I still have to make the time). Here's the funny catch – this is the 121st site I've built on Genesis. Took me that long.
So you're probably wondering, 'what's the big deal?' What's so special about this Genesis Framework thing that I just had change my site? Why was it that I couldn't wait a few more months – especially if my site was working for me? Well…
The StudioPress advantage
Brian Gardner has done an excellent job developing and growing StudioPress into one of the best WordPress theme developers out there. The Genesis Framework is the standard for WordPress theme design. Their excellent designs, top-notch support, and massive community make them the go-to solution for WordPress designs. And it doesn't hurt that they're part of the Copyblogger Media family.
Responsive design
Many are predicting that 2013 will be the year that the number of mobile web users will pass the number of computer web users. As a business owner, it's time to stop ignoring mobile and have a website that's mobile 'responsive.' Mobile responsive means that your website's design will respond to different devices by changing its layout. So one website can look great on all devices…and you can keep your branding. Genesis is mobile responsive. Mobile is a big reason I had to update my own website. Is your site mobile-ready?
Nearly limitless customization options
Brian and his team have made Genesis incredibly versatile. For the basic user theme setup is pretty simple and straightforward. I wouldn't say that any WordPress theme is for the novice business owner – most require some setup to get things working as you like. And for the developer there's a whole of tools and code snippets that speeds up development and allows massive customization. Really, Genesis is the solution for anyone needing a business website.
Update your site without disturbing your visual design
Most WordPress themes are difficult to update. This is because the code that interacts with WordPress and the visual design of your website are intermingled. In this way, updating your theme (which is necessary from time-to-time) can be difficult if you've customized your theme in any way. A theme frameworks, like Genesis, keeps your website's core functions separate from your visual design. With all your visual design elements in a child theme, you can update Genesis without disturbing your visual website in any way. And keeping everything up-t0-date is important to making your website secure and problem-free.
An excellent set of custom widgets
Widgets add features and content to your website without having to mess with code. Widgets make it possible to add, remove and change large parts of your website easily. Genesis comes with some excellent custom widgets that add features like slideshows, featured content areas, social media links, and latest tweets to your website. And the Genesis community has created many very useful widgets specifically for Genesis. This makes development, updating, and customization even easier.
Multiple page layout options
One cool feature of Genesis (and other theme frameworks) is having multiple layouts. You're no longer limited to one layout for the pages of your site. Decide that you want your sidebar on the left instead of the right, change it – yourself – with  a click. Want to create a few pages without a sidebar – you can do that too. Multiple page layouts give you added flexibility built right into Genesis.
State of the art security
Your WordPress website can be vulnerable to people who want to take your site down or exploit it for malicious reasons. Having your site hacked is an expensive, time-consuming hassle, it feels like crap, and it can really damage your reputation. Trust me, I've been through it myself and I've helped a couple dozen people now clean up and secure their sites after a hack. Genesis has been thoroughly audited by the same person responsible for security on the WordPress core. Using Genesis adds another layer of protect from hackers.
Genesis is search engine optimized
Everyone asks about SEO. And Genesis makes it easier. With state of the art code, smart design architecture, and easy Google Authorship identification Genesis makes it simple for search engines to see what your content and rank you well. Genesis will help your blog rank higher in the search engines. They even have some tutorials that can help you achieve even better search engine placement results.
Beautiful, professional WordPress themes
These days my business ranges from building totally custom websites to doing customization on existing themes to just setting up Genesis and a child theme for my clients. So for and my clients it's lovely to have such beautiful theme options as those in the StudioPress stable. Even in my case with trying to finish my new, custom design. I haven't been able too so I picked this beautiful theme StudioPress to use temporarily.
To illustrate what I've said above, here's a video introduction to the Genesis Framework:
There's so much more to say about Genesis and why I switched. The bottom line for me is not only having a website that can meet today's online business needs easily but also a website that will evolve as WordPress and the web evolves. And the best part is that now that I've made the jump to Genesis, building and installing my new, custom child theme – whenever I get it done – will be even easier.
So, what questions do you have about Genesis? About WordPress? About your website?