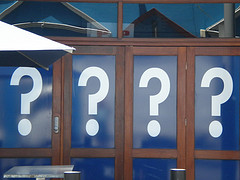 Do you consider your coaching business or healing practice successful? Or is your small business causing your duress?
If it's the latter, there are steps you can take to help you go from business duress to business success.
Last week I introduced 4 simple questions to help you start and grow your business. They are the same 4 questions I use with my clients every day. They're purposefully simple. Yet behind their simplicity lies all the depth and detail you need to create a successful business. Answer these questions fully and you'll be on your way.
So let's review what the four questions are: