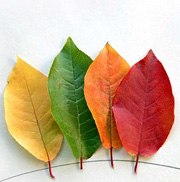 As far back as I can remember I've wanted to make a difference in people's lives. When I was 3 years old, I told my parents I was going to be a firefighter so I could "make people's houses not burn down." Around 10 I decided I wanted to be a doctor so I could help sick kids. By the time I was on my way to college, I was set on being a surgeon.
Boy does life have a funny way of turning out.
I made it to medical school. My freshman year at Purdue opened my eyes to the wonders of alternative medicine and I was off on a new direction. Two years at university were enough for me. So I set out to learn everything I could about alternative ways of healing.
What followed was an amazing ten year adventure that ultimately opened my eyes to the wonders of our own bodies. At the same time I got to study all sorts of healing modalities – some very profound, others a bit of quackery.
Yet through much of my studies I was supporting myself as a website developer. Until finally, one day, I felt I had enough knowledge to hang out my shingle as an alternative healing practitioner. It was great, in the beginning. I used all that I had learned to help people overcome all sorts of ailments – some physical, others emotional or mental, and even some that were more spiritual in nature.
Yet, for some reason, it just wasn't a good fit. It wasn't until I closed my practice that I realized that healing, at least in a formal setting, more medical setting, just wasn't in my heart. So, having gotten married and expecting our first daughter, I returned to web design full time. The secret, though, is that I never really stopped building websites – even when I was working with clients in my healing practice.
The next year or so had its joys, its challenges, its hurdles – and its moments of profound growth.
So one day I was sitting back waiting for a client to phone when I began thinking of my journey. I thought, "How did a kid who wanted to be a doctor to help people end up being a web designer and business developer?"
But when I thought about it, the answer was simple…I followed the signs.
That's right. There were signs all along the way. I just had to learn how to read them. And while it may seem odd that I'd compare being a doctor to what I do now, I easily see the path I've chosen as the right one.
Think about it. If I'd finished at the university and gone off to medical school to become a surgeon, I would have never had the life I had in my twenties – backpacking, mountaineering, kayaking – for months at a time. I also wouldn't have had the freedom to learn so much about how the body heals naturally, with foods and herbs and how our emotional, mental and, to some degree, spiritual states play enormous roles in our health, vitality and the quality of life. The 18 year-old boy who went to Purdue had no idea of that. But the man, 20 years later, sees life, health, family, and business with a sense of oneness – how every piece of life works together like a orchestra, playing the symphony of our life.
And, if I'd gone to medical school, it's unlikely I'd be here today, writing this blog post on a system I'd likely know little about. What's more, I'd not have the opportunity I do now to affect countless people, in every part of the globe, with little conversations that can help them in some way. But now I do.
Just like with every turn in my life, I'd never have guessed where I was going. Yet I do trust, with great faith, the next step. And while I can't see with any clarity where it will lead me, I do know it'll be an adventure. And I know I'd not be true to myself without striding out to explore where the path leads.
Charles Darwin once wrote, "It is not the strongest of the species that survives, nor the most intelligent, but the one most responsive to change."
For me change is inevitable. After struggling with it early in life, I now embrace it. I know it's the only thing that's true constant in my outer life. And I know it's something I can't control. What I can have some say over is how I respond to the changes life puts before me.
What about you? How well do you handle change? In your life? In your relationships? In your business? Let's talk about it and maybe learn something from each other.
(note: image Melting Pot from Lorrie McClanahan on Flickr)