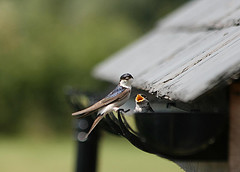 I was reminded of something the other day –   that I am in business to make people's lives better.
Lots of people are in business for the same reason. Heck, if you're a coach, holistic practitioner or any type of service provider, it's likely that at least part of the reason you're in business is because you want to help people.
There was a study done at M.I.T. a few years ago* in which the increase in brain function was measured with a number of different stimuli. Basically, what they were trying to find out is what sorts of things get the brain excited. What they found was that the #3 most brain-exciting stimuli was money…#2 was sex.
But the stimuli that recorded the most brain activity – most excited the brain – was altruistic behavior. In other words genuinely doing stuff of purpose for other people. Like me, you may say, "sure, that makes sense." But the reason I remember the study is that altruistic behavior got more than twice the response in brain activity as sex did. So doing things of meaning for people creates a massive biological response in our brain in comparison to sex. To me, that says something.
How do you feel about your work?
Just stop and think for a moment – how do you feel when   you do something for someone else? Not something you're forced to do. Not something you're even paid to do. Think about when   you go above and beyond what people expect from you to give them something they weren't expecting. How does that make you feel?
Define it anyway you like, but doing 'good deeds' in a genuine, caring manner, makes you feel pretty good. I know it makes me feel good. I can even feel the added bounce in my step and my overall good feelings. Could this be an experience of what our brains are experiencing when we do something for another person?
My guess is yes!
What's more, I would venture to say that there's a measurable, hormonal response in our bodies when we do things for others. It's probably been studied somewhere, I just don't know about it.
So what's it all mean for my clients?
What I'm getting to is that every time you interact with a healing or coaching client, you have the opportunity to do something good for them; you have an opportunity to make a difference in their life. And if you're in business to make a difference in people's lives, why not be aware of it? Why not try to do it more often? Why not look to help your client in a way that better's their life – rather than just give them the service they're paying you for.
This is something I, myself, had to recently be reminded of. Not that I wasn't doing things to change my client's lives – I was, I get feedback on that point all the time. What I was forgetting is why I got in business building websites and coaching clients.
It's easy to get bogged down with business
And that's what happened to me. I started being a website designer, a business coach, a marketing advisor or a social media consultant (all things that I do) rather than remembering that I was in business to make a difference in people's lives.
You see, I figured out long ago that I could take things I was good at and use them to help individual business owners (like coaches, healers, etc) better their lives. For instance, when I build a website, I put my client's business goals at the forefront. This often means that their websites get them more client, which increases their income and makes their life better. And that's because for us independent business owners, our personal lives are directly tied to our business lives, making it difficult to have a peaceful life when you don't have a solid, dependable business.
That's why I'm not a website designer, a business coach or a marketing advisor
I may use those titles and even do the work required of each. But I'm in the business of making people's lives better. I do it through building websites for my clients and teaching them how to use them effectively to get more clients as well as how to do all sorts of things better in their business. That's my means.
But my end is that through what I know I can make a difference in my client's lives.
I'm just glad to be reminded of what my own business is really about. It changes how I see who I am, what I do and how I do it. It brings a deeper sense of satisfaction for my work and a stronger caring for my clients. And, perhaps most important, it reminds me to consciously look for ways I can make a difference in my client's lives.
How are you making a difference in your client's lives?
If you're providing a service of some sort, the impact you have on your clients is making a difference in their lives. Do you see that yourself? Is it something that happens as a result of the work you do? Or is it something you're consciously aware of as you work with clients?
I'd love to know how you're making meaning in your client's lives.
Let's talk about it.
*note: If you know of this study, please forward me details on how to find it. Thanks
(note: image from HEREFORDCAT on Flickr,

some rights reserved)