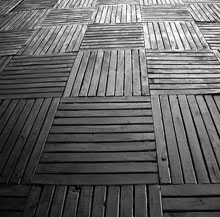 So much of the branding, strategy and marketing advice I see around the web answers two questions – what and why. What do you need to do and why do you need to do it.
But there's a third question that I see rarely answered. That question…how! How do you actually do what and why?
For instance, if you have a business, you need to market your business. Perhaps you learn what types of marketing would work best for your business. You even learn why those types of marketing can help you be successful.
But when you get to the most important part – how – often it's not as clear. Yet how is about implementation. How are the detailed steps you take to put into action, measure, assess and refine your efforts. So how is about getting it done – it's about actually accomplishing in your business what you set out to do. It's about taking your vision, your dream, your ideas and making them into reality.
So why is so little spent these days on how?
If you could ask Seth Godin, Tom Peters, Andy Sernovitz, Darren Rowse, Chris Brogan (insert any name you consider an expert) any one question – wouldn't it be 'how? Wouldn't that one question be – 'how do I do…(whatever)?'
So what are the questions you'd ask about how to implement some piece of advice in your business or on you blog? Perhaps we can find some answers together.
(note: image from TheAlieness GiselaGiardino23on Flickr)