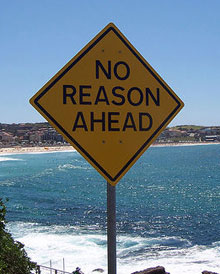 People ask me all the time how do I grow my business?
The answer is always quite simple, really. So simple that it can be answered in one word – change.
Albert Einstein defined insanity as "doing the same thing over and over again and expecting different results."
Yet how many of us can say that we're not doing something insane with our business? How many of us keep trying the same things again and again hoping that somehow the results will be different than before?
Well, the only way to different results is to do things differently than before. If you want to grow your business, you have to introduce something new into it. You have to do something, even ever so slightly, different. In other words, you have to change.
My dear friend David Bullock gets this. Not only does he get it, he's an expert at finding what you can change in your business to give you better results.
Below is a short video (1:20) of David talking about how to take your business to the next level. Here's an excerpt:
"So if you're in your business and it's not working for you, guess what! You have to step back from it and look at it from a very different level to get it to work. If you don't do that your business just kind of sits where it is."
https://www.youtube.com/watch?v=W_GViSHTuL4
David continues: "Going to the next level really means you really have to do something differently, but not different. So you may have everything that you need right now to make your business do exactly what you want it to do. But it's a matter of you packaging and repackaging what you already have; putting a different a different value on it for it to go to the next level."
So if you look at your business, what changes, even little ones, can you make right now that will affect your bottom line? What can you do differently right now? And how would you see your results changing?
Let's talk about it.
(note: image from red betty black on Flickr)