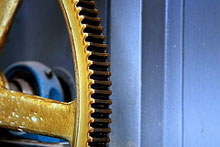 Is your business feeling the crunch of a slow economy?
Last week a client of mine, Kim (name changed to protect the innocent) told me that her business had slowed almost 40% over the past 18 months. As we talked, she explained that she's doing nothing different with her advertising and marketing – "what worked 18 months ago just isn't working as well now," she said.
The reason, Kim felt, is that people have less money to spend.
That certainly makes sense. All our living expenses are on the rise. Groceries cost more, utility bills have increased – in some places dramatically – and the price of a gallon of gas is through the roof. So it only makes sense that consumers have less to spend on what they may perceive as 'non-essential' services.