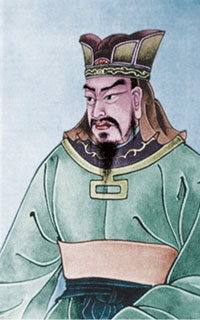 Running is a small business is as much an art as it is a skill – perhaps even more so.
Certainly you can approach your business as though it's a set of skills you learn and then implement. Yet I've found, for myself at least, that running my business like this has no life. You can create success and make tons of money, but what's the end game?
For me, having my own business is about living life. I utilize my business to aid me in creating the lifestyle I want. My life is not, however, my business just as my business is not my life. What my business gets me is an opportunity to live the life that I – and my family – want. And for us, that's the end game.
So I tend to approach business as being from part of my lifestyle. Which means I bring everything I know into my business. Certainly that includes marketing strategy, business development, and sales. Yet it also means I look at business with an eye toward spirituality, life purpose and philosophy.
Now I don't see spirituality and philosophy as being something to push through business – as many are doing today. Their approach is to create spirituality in business – and that's fine for them. It's simply not how I approach my own business.
My approach is take the teachings, the lessons and the knowledge I've gained studying philosophy or practicing spirituality and live them inside my business. So words such as integrity or honesty have meaning to me in my business not because they seem like ways to gain an advantage over the competition or generate more sales. Rather, applying these concepts in my own inner life is the foundation in which my business is built. For me, it can be no other way.
So often, when I look to solve a business problem for myself or a client or I want to make some part of my business model better, I turn to philosophy and spiritual teachings. And just this past weekend I opened again, for the first time in years, Sun-Tzu's The Art of War. And the first passage I read included:
Strategy without tactics is the slowest route to victory. Tactics without strategy is the noise before defeat.
Now, of course, Sun-Tzu's writing about military strategy in The Art of War. But the book really presents a complete philosophy for managing conflicts and winning clear victories. For instance, Sun-Tzu writes, "Supreme excellence consists in breaking the enemy's resistance without fighting."
So consider the gem I rediscovered in considering strategy and tactics. What Sun-Tzu offers is so fundamental that there is no debate that can deem his words untrue.
If we go off and just implement our ideas without forethought or planning, we end up failing. Sure, we may gain some success in the short term, but in the long run we'll either find out selves in a cul-de-sac or out of steam.
And if we spend so much time on planning and trying to forsee all the pitfalls and possible road bumps along the way, we may move forward, but the pace will be painfully slow. So slow that we could find ourselves questioning whether we belong doing our business or not.
There is a fine balance between planning and implementation. The two dance together in a healthy, sustainable business model. You want to be planning and visioning for the future, and at the same time you want to be implementing your plan so that your business can build some momentum and so you can learn what in your strategy works or not. Then, you will grow at a pace that's sustainable.
How are you managing and balancing your strategies with your tactics? And what have you learned from it?
And perhaps as interesting…do you use the wisdom of those who came before us to help you gain perspectives in   your business? If so, how?
Let's talk about it.
(note:  image from  jocuristrategice.ro/)