What is success?
It's always interesting to compare the words success with it's perceived opposite – failure:
Success: the accomplishment of an aim or purpose

Failure: lack of success

source: New Oxford American Dictionary, 2nd Edition
Those definitions make sense, right? Failure is the opposite of success – would you not agree? But is it always true?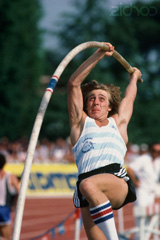 If you think of success as a destination – a place to arrive too – I can see that not arriving at that destination could be thought of as a failure. Yet framing success and failure this way leaves no room for growing and learning. And it leaves even less room for trusting the process.
So how can we learn and grow if we don't try things; have experiences? I'm not so sure we really can. I mean, I can read books, watch videos and attend seminars and playing tennis. I could become a virtual encyclopedia of playing tennis. But all that knowledge means very little when I hit my first forehand out of the playing area.
You see, I'm a huge proponent of the process. The process is all those steps you take when you move from idea to action. It's the experience of putting what you know – and don't know – into play and seeing what happens. It's the place where real growth happens.
Ralph Waldo Emerson once said, "Do not be too timid and squeamish about your actions. All life is an experiment." I couldn't agree more.
Yet, somehow, in our modern life, we've seem to be overridden with ideas of perfection and doing it right (or not doing it wrong). We can't fail. And we look poorly at people who do. We don't see someone gaining valuable experiences toward success. Rather we see someone who failed. Heck, we don't even acknowledge the bold and scary move of putting your ideas into action. Instead, we cower behind our false sense of safety; looking out to sea from the comfort of our park bench.
For me, success is about being in the game. It's about not giving up. It's about continuing to move toward the next step in the process – even if that next step is in a completely different direction.
About failure, Ben Franklin Thomas Edison said, "I haven't failed. I've found 10,000 ways that don't work."
About success, Booker T. Washington said, "Success is to be measured not so much by the position that one has reached in life as the obstacles which he has overcome."
And about the process, Franklin D. Roosevelt said, "It is common sense to take a method and try it. If it fails, admit it frankly and try another. But above all, try something."
What do you say? What does success – and failure – mean to you?