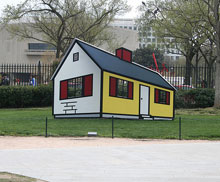 Before he passed, my grandfather used to teach me many things – about sports, about nature, about gardening, and about life. He was a very learned man who at one point read every volume of the Encyclopedia Britannica from cover to cover just to learn.
I remember much from our conversations – though truthfully, he was often doing most of the talking as I'd just try to absorb what he was teaching me.
One of the things he said again and again is, "what you focus on expands." He said it often, in many different ways. But the core message was always the same – whatever you think is – is.
Now I've seen this hold true in just about every instance in my life. If I thought something was a certain way, it would almost always show itself to be that way. Just think about how many times you've miscommunicated with someone because you were focused on one perspective while they were focused on another.
How you think about your business is no different. What you focus on in your business is what will expand. It's what you believe that you'll put effort into. Hence, where you put your focus is where you'll put your energy which is where you're business will evolve from. Think that you can't get the clients you really want, and it'll be pretty difficult too. Think that no one wants your service and you'll become prophetic by putting your efforts into proving yourself right. That's just human nature.
But moreover, it's what your brain does. Your brain sees the world, sees your business, through the filters of your beliefs. How you think your business is, is what you're business is – or what it will become. The interesting thing is seeing how easy it is to trick your brain. Just watch:
Pretty incredible, huh? See how easy it is to trick your brain?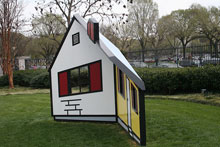 Now consider how your your brain, your throughts, your beliefs are affecting your business. How is what you believe affecting your bottom line? Are you limiting the growth, the potential, of your business because of something you perceive about it?
Would you consider seeing it differently?
Let's talk about it.
(note: both images from skippy13 on Flickr,

some rights reserved)