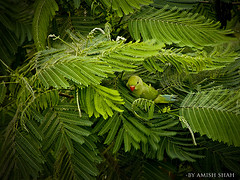 As small business owners, we tend to make things so much more complex than they need to be.
Think about it. If you run a small business, where do you usually put the majority of your focus? Marketing? generating revenue? Your work with you clients? Things like this?
So often the question you have about your small business deal with how or what, right? You know – how do I generate more revenue or what do I need to do to get more from my marketing? Aren't these the questions you most often find yourself asking?
The answers to these questions are often lengthy, require learning or have many steps required to see results. So much so that we then find ourselves lost in the jungle of what to do next. So we can learn about what and understand how, but one question – the most important business question – remains unanswered. And without answering that question, it's difficult to truly succeed.
The question…why?
In your small business, you need to know 'why.' And you need to know 'why' about everything. And I do mean everything.
Of course, perhaps the first most important part of asking why is asking why you're in business in the first place. While this may seem elementary, it's of vital importance. It's difficult to evaluate where your business is heading if you're not clear why you're in business in the first place. Find that out why you're in business will help you align all the parts of your business behind a united goal. Not knowing why, in turn, often means a splintered business model where not all your business processes point in the same direction.
One note, there's no wrong or right answer to why you're in business. It's only important to know why you've started and continue to run your small business. The goal isn't right or wrong, it's clarity of purpose and understanding.
This is why asking 'why' should   penetrate every single aspect of your small business. In other words, you should be asking it about everything. "Why did I choose to sell this product?" "Why do I answer the phone that way?" "Why am I not closing more deals?" "Why are people hiring me?" And on, and on…
Ultimately why is the foundational question about your business. No other question really matters too much until you understand why. And if you look at most small businesses that are failing most often you'll find that they're not clear about why they're in business in the first place. And if, by some chance, they do know why they're in business, their lack of success provide a window into what they're not asking why about in their business.
Take it out of the context of running a small business for a moment and think about being a parent. If you've had three year-old kids, you know that the only word that ever comes out from their little lips is, "WHY!?!?" Why, why, why, why, why? There's no end to their questions. The reason for this is that developmentally they've reach a place where they being to see that the world has structure and order and they want to understand it. So they ask why about everything so that they can – no, not annoy their parents and other adults. They ask why about everything so they can – LEARN! And that's why you want to ask why about every part of your small business – to learn.
So use 'why' as a chance to awaken your understandings of your business. Ask yourself 'why' you do what you do the way you do it. Ask yourself why your customers buy from you. Ask yourself why you've generated less revenue this month than last. Ask yourself why – incessantly. Doing so will help understand the motivation and goals behind how you run your business. And when you understand what lies beneath, you can make better decision about marketing, positioning, pricing, etc.
Do you ask 'why' in your business? If not, why not?
And if you do ask 'why' about your business what new understandings has it led you too? What insights have you gained? And how has understanding why you do what you do changed your business?
Let's talk about it.
(note:  image from  Amish Shah on  Flickr,  

some rights reserved)