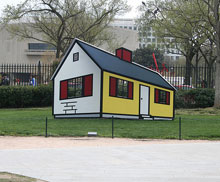 Before he passed, my grandfather used to teach me many things – about sports, about nature, about gardening, and about life. He was a very learned man who at one point read every volume of the Encyclopedia Britannica from cover to cover just to learn.
I remember much from our conversations – though truthfully, he was often doing most of the talking as I'd just try to absorb what he was teaching me.
One of the things he said again and again is, "what you focus on expands." He said it often, in many different ways. But the core message was always the same – whatever you think is – is.