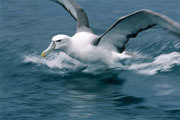 Boy, that's an exciting headline, huh? What could possibly be the most important thing you could be doing to market your coaching or consulting business?
Most marketing experts will tell you it's clearly branding your business or creating your comprehensive marketing plan. Both those are certainly important.
But according to 19 year-old entrepreneur Ben Casnocha, founder of Comcate and author of My Start-Up Life: What a (Very) Young CEO Learned on His Journey Through Silicon Valley, the most important thing you can do when starting a business is "harbor a bias towards action."

If you want a successful business, any successful business, you have to take action. Don't just think or talk about your ideas; actually put them into action. Successful business owners actually implement their ideas. They let themselves make mistakes, learn from those mistakes and keep growing. Action is what makes a business successful.
If you're a coach or consultant, you're paid to think, to talk, to be an expert. Yet to be successful in your business you'll need to go beyond just thoughts and conversation. You'll need to actually implement them.
How? Action steps
Write it down
When you have an idea around your business, write it down (take action). Writing it down makes it a bit more real. If your thought in your mind, it's likely to get jumbled up with the thousands of other thoughts you have each day.
Brainstorm
After you take the action of writing down your idea, brainstorm it. You can do this in as little as 2-3 minutes. Take longer if you have But get your thoughts about the idea on paper while their fresh. You'll be surprised what this can lead too.
Action Steps
At the end of your mini brainstorming session, write at least one thing you can do in the next 48 hours that will help in the development of your idea. AND DO IT!
Do It
I put this twice on purpose. It's in the action of doing that you'll find success. Creating action steps that you don't take action on are useless. So honor yourself and your ideas by following through on your action steps.
Get Help
If you find you're having trouble implementing your ideas, get help. There are plenty of coaches and consultants who can help you take action. Generally, consultants are great for ideas and training while coaches tend to be better at keeping you on task and helping with follow through.
Believe it or not, this is how almost every successful business gets launched. You have an idea and you put it into action. So today, how can you take a single step toward implementing your best idea? Think about it – then act. First with your comments below.
Thanks to Wendy Piersall for asking me to write for her Second 'How To' Group Research Project. There's a number of great posts people have put up on various topics around blogging and business. Check some of them out:
Google Sitemaps: get found faster
Countermeasures to combat Google Page Rank leak
Non-techie intro to SEO
How to get your Google Adsense account banned
How do you get your home business setup right?
Moving to another domain, what I've learned so far, part 1
Recognition, reaching out, & beyond
The ultimate guide to where the moms are online
Web 101, the three-column CSS layout
CSS for beginners – changing the fonts
These are all good reads, so check them out. But not before you join the conversation below.