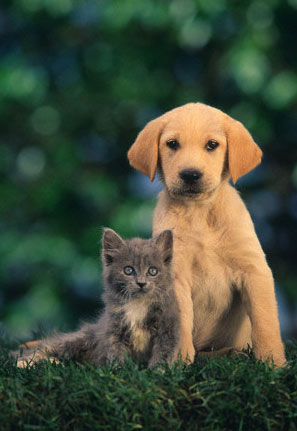 A couple of days back I was speaking with a client of mine. She's a life coach who wants to know better how to use the web (and soon her blog) to increase her marketing reach and, ultimately, her business.
We spent the better part of an hour talking about how a blog, when used well, can become a hub for creating buzz about her business. But as we talked, I could sense there was something I wasn't communicating clearly enough for her to understand.
She was focusing on how her blog would get her in front of so many more people than her static website and how those people would "just convert to clients."
Of course it doesn't just work like that. People don't just become clients for no reason. And just because we're blogging doesn't mean our business will grow.
So I asked her to describe how she'd write a blog post to me. She said she'd simply write about what she does, how she helps people and what problems she can solve. She knew from our previous conversations that she wanted to use her blog to build conversation with her readers. And she was clear that she needed to followup with her commenters.
It all sounds pretty good, right? But something was missing for me. Then I asked her what the point of having the conversation in the comment box with her readers. She told me to convert them to clients. So I asked her, "do you see your readers and commenters as prospects?" Her answer was, "Certainly!"
So I asked her, "What about you, your family, your life…are you planning to share any of that through your blog?"
"Why would I," she responded? "I don't want them to focus on my life, I want them to do business with me."
Ah, now my fog was lifted. I knew what she meant – that she wants to use her blog to draw perspective clients that she can then interact with and convert them into clients. But she was unknowingly leaving something out…the relationship.
Sure, there's lots of ways to market your business using your blog. How I use mine is to build relationships with people. I don't see you, someone reading my blog, as a reader (though I've used the term) nor a prospect. Rather, I see you as a person; someone who has some interest in what I have to say. Hence, I have interest in getting to know who you are. That's fertile soil for a relationship.
So I share with my client how I've found relationships to be the key to growing my business successfully over the years. I've learned that when I let the relationship lead the way, the business end of things takes care of itself. I'm not talking about relationships over business. I'm talking about the relationship part of business leading the way.
That's one way I've found conversational blogging to be so powerful. The comment box creates a space for us to have a conversation. Over time, that conversation can lead to a relationship. Some of those relationships can be acquaintances, some friendships, and some business relationships. And each on different levels that grow organically.
When I shared all this with my client (we went over our hour), she got it. Not only did she get it, she was invigorated by the potential to touch people. And while she wasn't, yet, completely clear how to 'lead with the relationship,' she had a sense of how it worked.
So how has blogging helped you create conversations that have led to relationships? What type of relationships have you built? And how have those relationships benefitted your business?