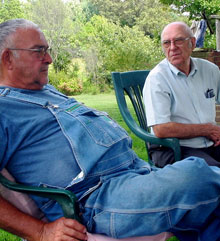 Business is about relationships. Relationships are about people. So it should be obvious that people do business with people, not businesses.
Yet I'm always surprised how many small business owners miss this. Somewhere in all their efforts to develop their business plan and marketing strategy they seem to forget that it's about the people.
Maybe it's using terms like target audience or niche market that somehow dehumanizes their thoughts, I'm unsure. Or perhaps it's the way we think about business in general as being a cold, cut-throat world where business owners are always trying to gain an upper hand on the competition. I know it's hard to see people when we're thinking like that.