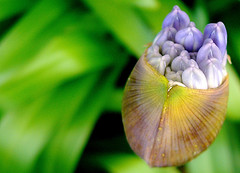 THIS OFFER HAS ENDED!
You may have heard that I'm expecting our fourth child sometime in the next couple of weeks. My kids and I are extremely excited and are looking forward to meeting this new little Miracle (sorry, couldn't resist).
At the same time, I've been looking for an interesting and fun thing to do with another birth in my life – one of a website nature. And I think I've done it:
Until noon, eastern, on Sunday, August 30th, I'm going to sell my business-ready, template-based websites for the absolutely insane low price of $350. No typo, I mean three hundred and fifty dollars. Sounds pretty good, huh?
And there's no strings attached, no gimmicks or bait-and-switch. Just business-ready, WordPress-driven websites (and/or blogs). Include a little training and whole heap of bonuses from people like Chris Garrett, Michael Martine, Easton Ellsworth, Pamela Weir, Stephen Smith and a number of others. They're each offering products throughout the event.
The Grand Prize
Aside from getting a fully-functioning website for $350, you have the opportunity to win a massive Business Quick-Start Package. Every person that buys a $350, business-ready, WordPress-based website between now and noon on Sunday, you'll be entered into a drawing. One winner will get:
A membership to Chris Garrett's Blogger Authority course ($397 value)
Easton Ellsworth will prepare a Master SEO Keyword List for your business website and give you some pointers in how to use it to generate SEO results. ($497 value)
Pamela Weir will help you with your copy writing and editing and write and submit press releases to announce your new website. ($400 value)
Michael Martine's WordPress SEO Secrets book which walks you step-by-step on how to get the absolute most SEO benefit from WordPress. And, it's not theory. It's very much a how-to book. ($47 value)
Two, one-hour Business Advisory Phone Sessions with me where we'll discuss the best possible strategies for promoting your business through your new website. ($500 value)
This is an amazing opportunity to get the website you need at a price that you can definitely afford. Oh, and did I mention the best part: If you're not exactly ready for a new website you can buy now and use it later. We'll get you all set up – hosting, WordPress, you design, and plugins – and put a 'coming soon' page on top of your website until you're ready to use it.
To find out more, you need to visit The Website Habitat – my new site. There you can see the designs, find out what's included and make your purchase. But hurry, time is running out.
note: image from Darwin Bell on Flickr,

some rights reserved)