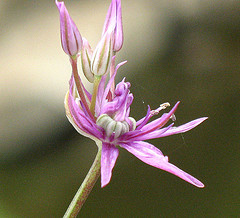 The internet is almost magical.  
Think about it…you put up a few pages of text on a website and you have the potential for a business. People can view your site, read your copy and decide if they want to work with you. And blogs make it even more magical. You can easily write more content and your visitors can engage you and create conversation – increasing the possibilities that they might work with you.
Yet while the internet is magical, for many it provides false hope. So many business owners and service providers believe that simply having a website or blog alone will generate more clients. Nothing could be farther from the truth.
Launching a blog or website – on its own – may not change your business at all.
This might seem odd to say, but it's true. For your website to successfully promote your business, generate leads and help you get more clients, you need people to find it. You need people to use, to read the content and to engage you through it. Ultimately, you need people to visit your website that you have designed your services to help.
But before you roll your eyes with the usual, 'of course,' consider something – consider how! How will people find your website? More importantly, how will the 'right' people – the people you're in business to serve – find your website?  
The simple answer is to reach beyond your website. What I mean is don't rest on just having a website or publishing to a blog. Use them. Use them by thinking of website not as a destination that everyone should visit. Instead think of your website (and blog) as a hub for your business.
As a hub, you website should be thought of as a central part of your business marketing strategy. And just like the hub of a wheel needs spokes to work effectively, you need spokes off your business hub to make your website work effectively. The spokes? Your efforts. Your spokes are the things that you're doing on the internet that lead back to your hub.
In other words, for your website hub, to be successful in promoting your business, you have to reach out beyond the hub with spokes out into the internet. And this can happen in any number of ways. You can utilize social media like Twitter  or  Facebook, publish articles to article banks like EzineArticles or interact with people in forums. Really, there are hundreds of ways to reach out beyond your website. I'm even doing a teleclass on the subject – 220 Ways to Reach Out With Your Website to Get More Traffic & Build Your Business.
What's important, however, isn't so much how you reach out beyond your website. What's important is that you actually do it. In other words, for your website to produce more clients, you need to be doing things that engage people on the internet and bring them back to your hub. That's what the spokes do – they lead back to the hub.
So what are the spokes to your business hub website? What are you doing each day to actively lead people back to your website?
Just as interesting, how are you using your website or blog as the hub for your business?
Let's talk about it!
note:  image  from  ***Karen  on  Flickr,  

 some rights reserved)