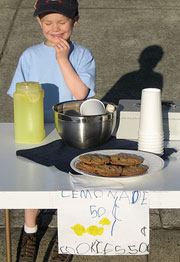 I'm always amazed at people who think that bloggers mostly write about their personal life.
Think about how often you've heard someone say, "why would I want to blog? I don't care about what someone at for breakfast."
What's often missed in statements like this is that blogging isn't just about sharing your personal life. It's also about sharing your business.
Unlike a traditional, static website however, a blog – or as I like to call it a personal publishing system – gives you the opportunity to connect directly with other people. People who may be in your target audience. Or peers and others who gain something from reading your posts.
But a blog is more than another medium for connecting with people in your target audience and peers. It also provides a platform to engage in conversation. Those conversations can lead to relationships. And those relationships can lead to increased business.