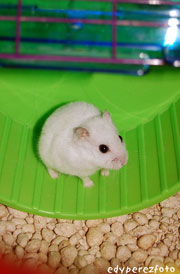 Every business owner wants to make more money.
Doesn't matter whether you sell products or pitch a service – you probably want more clients, customers, buyers, patrons, consumers, subscribers, users, etc. Doesn't matter what you call them – you'd like more.
After all, doesn't more subscribers equal more people to market too? More patrons mean increasing sales? And increased sales equals more revenue. Isn't that how it works?
Most of us know that. Yet many business owners set their focus too strongly on increasing revenue. They spend their time, their energy and their resources focused on making more money. And so they become like a hamster running around the wheel of trying to increase their profits – often, getting nowhere.
But what if you took some of that time to build relationships with your clients and customers? What if you took some time to build relationships with some of your leads? Better yet, what if you spent some time and resources to build relationships with other business owners? Businesses that compliment yours in one way or another. Or grew relationships with other business owners you have other interests in common with? What could happen?
What could happen is that you find yourself with more work than you can imagine.
As I've said now for years – people do business with people, not businesses. So business, ultimately, is about relationships. So when you focus on the relationships in and around your business, you're paying into the greatest resource you have at your disposal – people.
It's people who…
…are your clients, customers and patrons
…are your leads and prospects
…are paying for your products and services
…you're in business to serve
…tell their friends about you
…become return customers
…refer you business
…use and evaluate your products and services
…write reviews of your products and services
…want to partner with you on future projects
…whose problems your business can solve
…read and comment on your blog
…recommend your site on Digg, Mixx, StumbleUpon and other social link sites
…who become your affiliates
…your business needs
and finally, it's people who need what you offer.
So your business is about people. You need people to run your business. And you need people to increase your revenue. So why not focus on creating relationships with people?
How are you focusing on relationships in your business? How has it changed your business?
And what's one thing you've wanted to create to build relationships in your business that you haven't gotten too yet?
(note: image from edyperesfoto on Flickr)