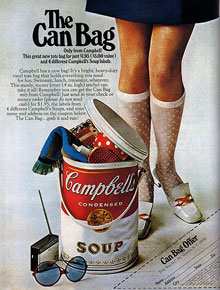 I'm certain that you market your business. But, do you advertise your business?
I've heard so many web-based small business owners do their best to avoid using the word advertise that I've begun to wonder why. I've worked with enough clients offline to know that it's not small business owners in general. Offline businesses use advertising constantly to get the word out about their business.
But it seems different for online small businesses. Somehow it seems that the word advertise is unclean or dishonest or something. While I haven't quite put my finger on it, it is obvious that online small business tend to look at advertising differently. They often don't consider placing ads – even Google Adwords.
This strikes me as odd because a few, well-placed advertisements can often drive far more than business than their cost.
But the more interesting thing is watching how web-based small business owners avoid using the term altogether. Sure, they talk about marketing, but rarely about advertising. Why do you think that is?
Yet advertising is simply a part of marketing. The best, simple, explanation of the difference between marketing and advertising was written by Rick Cockrum some time back.
"Marketing is the sum of the activities you perform to get the word out about your business and attract the customers you want. Advertising is one marketing activity. It usually entails publishing paid announcements about your business. At our theatre we advertise in the local paper weekly. Our marketing consists of a website, word of mouth from our customers (our best marketing), involvement in local activities, public service functions, involvement with local business groups, (etc)… . You can see that advertising, while important, is only a small part of marketing."
Rick goes on to suggest that you should "use both."
I fully agree. I'm a huge – I mean huge – proponent of word-of-mouth marketing and client referrals. Yet it can be difficult to grow a successful business just by word-of-mouth. I'm not saying it can't be done. Heck, I did it myself. But I know that the right ads in the right places can speed up the growth process immensely.
And advertisements work. No doubt about it. Otherwise Pepsi, McDonalds, Ford and every other company in the world wouldn't spend the money on it. Even spam email works. And that's basically what spam is – a paid advertisement sent to your inbox. What makes it spam is that you've not given the sender permission to email you about their product. Yet spam must work otherwise no one would be paying spammers to send their messages.
Advertising, for good or bad, simply works. That's not the question.
The question? Is adverstising working for your business? If so, how; what sort of results have you gotten? If not, why not; what have you tried and how did it turn out?
And if you've not tried paid advertising on the web, why not? What keeps you from jumping in?
Let's talk about it.
(note: image from Pink Ponk on Flickr,

some rights reserved)