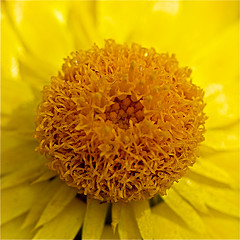 Let's face it, our economy here in the U.S. is in trouble. As a nation, and as individuals, we've out-spent our means and overextended our lives while saving less than ever before in history. And after decades of being inflated, it appears our economy is entering a readjustment period. This isn't, necessarily, a bad thing. Yes, people will lose jobs, companies will go under and house will foreclose.
Yet if you run a small, independent business, the economy has far less impact on your business than you think. So you're likely not facing the doomsday that's being talked about with every newscast and editorial.
Unless you believe you are. But remember, as a service provider, you have much more opportunity in these times than corporations do.
You see, all this talk about financial meltdowns, depressions, and layoffs are mostly affecting corporations – at least at this point. Sure, job losses and home foreclosures are bad things. I, for one, don't want to see my friends and their families suffer. But there are millions of us out out here who aren't working for corporations. And most of us aren't serving corporations either. Our clients are other small business owners, other service providers and the like.
What this means is that you're much less affected by what you're hearing about on the news than the guy working for Ford or GM. As an independent business owner, your job is secure if you make it that way. Even if you're, say, a corporate coach who's working with large companies, you can still have a great deal of control over how successful your business is – and especially in troubled economic times like these.
The key is to first not get scared. Turn off the TV, stop listening to analysis on the radio and just pass by those articles in the newspaper. In other words – stop buying into all the titillating stories about how we're heading for a depression worse than the 30's. We may be – and I'm not saying don't pay attention to what's happening. Just stop listening to all the scare tactics that keep you from focusing on the growth of your business.
Everyone with half a business sense knows that it's during an economic downturn that you have great potential to increase revenue and grow your business. But you have to have a strategy for doing so. And the strategy often means looking at your business, your customers and clients and your revenue model with fresh eyes. See the changing market for its benefits. For instance, there's less money being loaned right now by banks – so don't rely on borrowed money. And remember that a good portion of your competition does. Tighten your own belt a bit to stay out of debt – but don't tighten your spending to the point of loosing business.
I ranting now, I know. But the thing to realize is that during a repressed economy like the one we're facing now there are tons of opportunities – if you choose to see them. Be bold in looking for them. Be bold in taking them on. And be bold in knowing that you have a chance to grow your business while many others are shrinking.
Just be smart. This is not a time to overextend your business. And it's not a time to take risks that bet the farm like you may have in the past when a loan could bail you out. Be smart – meaning evaluate everything you're doing in your business. Look for places your can be more productive and more efficient. Look at your costs and make sure you're getting a return on what you're spending.
And more than anything, evaluate your market. Not only yours, but others as well. Begin thinking of your business from the point of view of your audience. What are they likely dealing with in these times? How can your business help them get through? Look for opportunities inside the problems people are facing. And attach your business solutions to those problems. Then get out there and let people know that you can help them solve the problems they face.
In other words…define and refine your niche market and how you're positioned to the people in your niche market. Be bold, yet be smart. Find the new opportunities and be bold in claiming them. Yet be smart in how you go about it. Think it, plan it, do it and measure your results. Then do it again. And you'll find your business growing – while others fade.
How are you dealing with this economic crisis? What will you do if it gets worse? Are you positioning your business to take advantage of the downturn? How?
Let's talk about it…
And if you need help clarifying your niche, positioning yourself effectively, or figuring out how to grow your business right now, then you're welcome to a free consultation with me where we can talk about how to solve the problems you're facing in your business.
(note:  image from  fabiogis50 AWAY TILL 2/11 on  Flickr,  

some rights reserved)
Let's talk about it