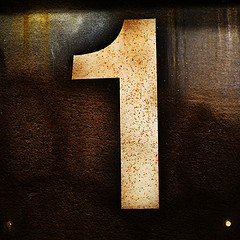 Poke around the web and you'll find numerous opinions on why, as a small business owner, you should be blogging.
Some say you should blog to increase your reach. Blogs can certainly help you reach a larger audience faster, and often cheaper, than your usual website. Toss in social media and you can gain a large following quickly. So it's gotta be reach, right?
It could be. But increasing the reach of your website doesn't mean you'll land more clients or get more customers. The blogosphere is full of bloggers who have tons of traffic and are making pennies.
Another oft-quoted reason for blogging is search engine optimization. And it's true, there are some pretty major SEO benefits to blogging. Blog posts tend to be more keyword centric since often they're on a specific topic. Then there's the backlinking opportunities that can come with a well-written blog post. So it's gotta be the SEO factor, doesn't it?
Well, maybe. But that's not what I'm thinking. SEO drives traffic and while traffic is important, getting more traffic doesn't always mean more sales. It could, but not always.
Then there's those that say you small business owners should be blogging to grow a community around your business and create brand loyalty. I've been someone who's built my businesses through conversation and relationships, so community is definitely important in building a successful business. And brand loyalty is a plus as well.
But I think that each of these are putting the cart before the horse. I think focusing on reach, traffic and community is useless unless you position yourself effectively in your market.
I've worked with hundreds of small and service-oriented business clients over the past thirteen years. Many have had great offers and understood copy writing. They've known the importance of keywords and building a following. But what they often lacked was one of the most fundamental aspects of running a business: how they positioned themselves and their offer.
Some think of positioning as just branding. Others see it as image or identity. Neither are wrong. Yet, I define positioning a little differently. I see positioning as what your target audience believes your business provides. In other words, can you clearly illustrate that you have the solution to your target audience's problem. It's how you communicate what you do.
But to clearly and successfully communicate what you do, you must have that clarity yourself. And that's what blogging affords.
When you blog, you write often about your business, your knowledge, and your capabilities. You share stories about how your product or service has been uses by your customers and clients. And you provide valuable proof of the effectiveness of your offer.
Yet you also have the opportunity to let people respond to what your write. They can certainly respond in the comment box. But they also respond through how often they share your posts on Twitter, Facebook and StumbleUpon. They also respond by how long they stay on the page. And they respond by whether they clicked links in the post or a call-to-action at the end of the post. All of this is feedback on whether people are getting your content or not.
With a blog, you can take this a step further. You can also display your expertise in solving problems your audience face – whether personal or professional. You can offer advice on dealing with circumstances and write specifically to their needs. Then you can watch the response. If it's positive, you know that you're communicating well about what you do. And if not, you know that you need a bit of work.
In essence, your blog allows you to find the most effective way to communicate with your audience. It can help you refine how you talk about your products and services so that your readers can clearly understand what your business offers. But more importantly, you can use your blog to display exactly how your offering can help them solve the problems they're facing.
The bottom line is that before you drive traffic or focus on keywords or even build a community, make sure people know what you do. They won't buy from you if they're not clear what you're about. But once they are, in other words, once you've positioned yourself well, then you'll find that more people will buy from you because you're talking to the right audience in the way they want to be communicated with.
And needing work is fine. It's what having a business is all about. You need to allow your business to never be finished – to always be changing.
So small businesses, especially, can use blogging to experiment with how they talk to their audience. With a blog, they can explore different avenues for communicating. But moreover, they can find clarity in their business.
So how are you using your blog to find clarity in yours?
(note:  image from  horizontal.integration on  Flickr,  

some rights reserved)