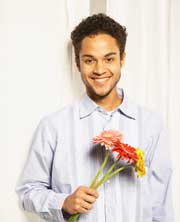 I love my blog.
Whenever I have something on my mind, it listens. If I need to explore a business idea, it patiently let's me fumble around until I get it. If I'm down, it picks me up. And if I'm feeling inflated, I know it will bring me back to earth.
I love my blog. It's a life-long friend I can really trust. But should I date my blog? Won't that mess everything up?
Some, like Rory Sullivan, Kevin Mulldoon, George Manty and Google's Matt Cutts think dating your blog is a necessity. Rory's opinion is that dating:
"…makes the material seem timeless.The problem is with the word "seem". Removing the time stamp is a trick, a gimmick."
Yet, there are some, like Steve Pavlina, Dan & Jennifer, and the folks at Freelance Switch, that feel it's unnecessary to date your blog. Daniel Scocco quotes Darren Rowse, who recently stopped dating his Digital Photography School blog, as saying:
"If the content is timeless and not 'newsy' in nature I think that removing the timestamp from a blog is a very worthwhile thing to do."
And Maki, of DoshDosh fame, has also removed in the same post is quoted as saying:
"I don't really have a concrete reason why I removed the time stamp, except that it doesn't make the blog posts look dated. Going without dates also affects your marketing potential. For instance, it might make it easier to promote material on social voting/bookmarking websites."
If you take a look at DoshDosh you'll see that Maki had decided to date his posts on his homepage only. He doesn't date his individual posts, however.
Personally, I like Maki's approach. I just wonder – is it fair to my blog to only date it on the homepage?
What do you think?