Many bloggers, like Preston, have asked this question of whether they should fake comments on their blogs to begin the conversation. Darren Rowse had some great advice. As did Jason Kaneshiro from Webomatica and Dee of Blogozine.
They each had some great suggestions of writing more conversationally and more often, asking direct questions of your readers, and having realistic expectations. Also, consider creating a comment policy, and removing no-follow. All these are really great suggestions.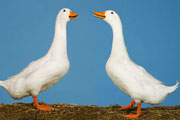 But I was thinking…what do we want from our blogs? If we want comments we probably want conversation. And if we want conversation, we likely want to create relationships. And through relationships, there's even the chance we could create community.
So if we want conversation, relationship and, eventually, community through our blogs, why not just jump right in?
How? Find other new or newish bloggers whose content you enjoy. Sure, leave some comments on their blogs. You know they'll come a visit. If they jive with your content, they'll likely leave a comment or two also. If so, email them and start a dialogue.
That parts all pretty straight-forward, huh? You've probably heard that before.
But let's go one step further…create an agreement where you comment on each other's posts. That way the conversation can get started on both your blogs. And there's no need to fake comments.
The beautiful thing is that your agreement has the potential of developing into a relationship that could help you both grow your blogs – and perhaps your business. And if nothing else, you'll make more friends in the blogosphere.
So, have you tried this? If so, what have been the results?