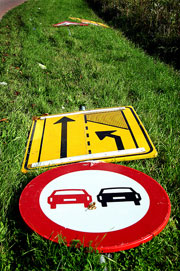 Positioning is one of the biggest, most foundation keys to success.
It's certainly true in sports. In baseball, if your defense is positioned wrong, the other team can more easily score runs. In basketball, both offense and defense are decided by how players are positioned on the floor. Get it right, and you have a strong defense or an explosive offense. Get it it wrong and you loose.
The position of furniture in your home can make a huge difference between the room feeling comfortable and spacious as opposed to dark and cramped. And with your office, how you position things around your desk can often decide how efficient you are.
Position is so important. So why, then, do so many businesses get it wrong? Worse, why do so many businesses not focus on it at all?
I once was the product buyer for the largest single-store Patagonia clothing dealer in the world. We did in the neighborhood of $4.5 million per year in Patagonia clothing alone – all out of one, 3,600 square foot store (read: tiny).
The two owners were great guys and the business flourished, growing more than 25% per year each of the three years I was there. But the success was all from luck. They started the store with a different intention and really stumbled upon their success simply because the store was located in a wealthy area where their customers just loved Patagonia clothing. So because the customers had plenty of disposable income the store grew at an enormous pace. And continued too after my three years there.
In the first year I was there, they hired a new manager. Tom was a great guy with a great sense of humor and just a joy to be around. But he came from a different retail background and never really understood why the store was a success. You see, Patagonia makes high-quality clothing for many intense, outdoor activities. But we weren't an 'outdoor store.' We sold about 15% of our clothing to your hard-core outdoor user. The rest went on the backs of upper-class families who like the quality and label status. Tom, had come from the hard-core outdoor industry and had visions of changing the store into an outdoor gear haven. Tom and the owners had the same vision.
But the customers didn't. They saw the store as having cool Patagonia stuff – you know, fleece and organic cotton.
So in the aftermath of September 11th, a few years after I had left, and with the slow down in the economy and the fears that surrounded people, the store began to decline. Within a year they closed. Not because they couldn't sell Patagonia to wealthy people any more. They certainly could. But because they had tried to change their focus from being 'the place' to get Patagonia in the Midwest to trying to be a hard-core outdoor clothing store. And as Patagonia took a backseat to other lines and ventures, people lost interest in shopping there.
What ultimately happened was that the owners never really understood the position of their business. They started as one thing. Yet they found success in something different. And they never let go of where they started from. Hence, they ultimately made decisions about positioning themselves that caused the collapse of their rather successful company.
So many businesses don't get this. They don't understand it's how you position yourself that makes the difference between success and failure. And they don't see that if you change your position without considering your customer base, why they buy from you and how they perceive you – you can sink a highly successful business.
The difference between success and failure is in how your target audience perceives you. That's positioning. How are you positioning yourself?
And what have you found to be effective in bridging the gap between what you do and what your target audience perceives you do?
(note: image from Kees Verwer on Flickr)