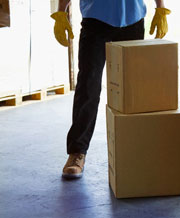 I want to share a business secret with you. It's a secret that you may know already – a least mentally. Yet it's a secret that often separates highly successful businesses from the less successful ones.
Are you ready? Okay…
No matter how well developed your business is; no matter how many years you've been doing it, how many customers you've served, how much money you're making – your business will forever be a work in progress.
I heard this years ago from a colleague and fluffed it off with the usual, "yeah, of course!" But I was missing the juice of it. Only recently have I gotten a clear understanding of what it means. And only recently have I taken a close look at how having an unfinished business is the secret to success.
Thomas J Watson, the one-time President of IBM, once said, "Whenever an individual or business decides that success has been attained, progress stops." In other words, progress is necessary for a business to attain success.
And what does progress mean? According to The New Oxford Dictionary progress is the, "advancement or development toward a better, more complete condition."
From these ideas, it's easy to see that successful business are always in progress. And how could they not be?
If you run a business, you likely know more today about who you are, what you do, who you serve and how you serve them then you did when you began. Hopefully, you've taken what you've learned and applied it to your business – changing what doesn't work, or what's incomplete, for methods that are.
You see, a business will always be in progress because everything always is. It's simple, really. So the real question isn't whether your business is in progress – because it is. The real question is whether you are honoring the progress in your business. Are you making changes and adjustments as you learn more? If not, why not?
Is your business a work in progress? How?
What's one thing, today, you can do to advance your business toward a better, more complete condition?